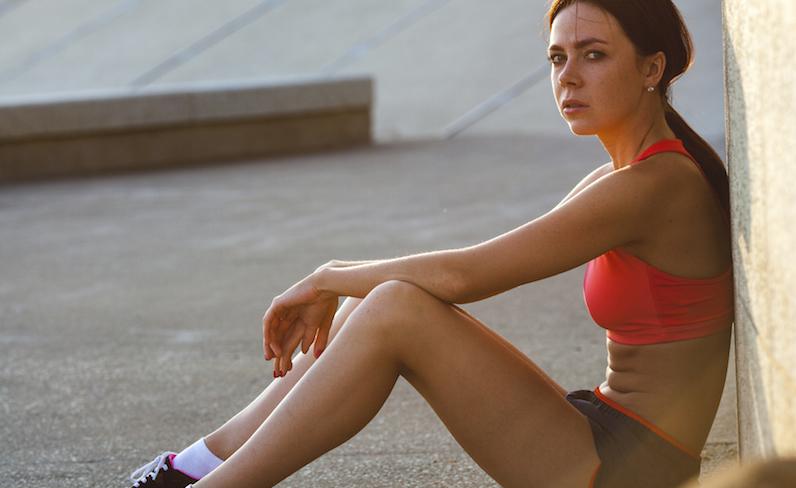 By: Bethany Barich (Follow on Instagram & Twitter)  
You know how there's the tag "foodporn?" Well, there's also a tag called "fitspiration," and it's exactly what you would think it is – fitness inspiration. From gorgeous looking photos of yoga poses, squats, or quotes, fitspiration accounts are always the best to follow. They'll motivate you to get up, and get out.
So, instead of looking at someone squatting 65lbs, get to the gym and start working towards that. If you're in need of that motivation, check out some of the coolest chicks on Instagram, who also happen to have fitness accounts!
From YouTube, fitness books, home training videos, and a fitness fashion line, Cassey Ho is unstoppable! Creator of POP Pilates, Cassey is a great person to follow on Instagram because she continuously is motivating us to become a happier person through fitness.
Cassey is a beautiful person, body and mind, and her photos are gorgeous. She'll post a compilation of exercises into an adorable 15-second video for you to try out on your own (not in 15 seconds). She's always down to share her recipes through Instagram, and even her outfits of the day.
This gorgeous Aussie is a former pole-vaulter turned athletic coach, exercise physiologist, and a qualified yoga instructor! Amanda's Instagram is filled with yummy food, amazing transformation pictures, motivating words, and lovely photos of the yogi doing poses in gorgeous places.
Bisk totally has a fitness program that lasts 12 weeks, and is promised to get you into the shape and mindset that's for the better. Amanda Bisk is changing lives, and helping people become a better, and healthier, version of their older selves.
Founder of NUFit, this trainer has a lot under her belt. Natalie, not only is the founder of NUFit, but she's also an Under Armour ambassador. Posting beautiful pictures from her classes, or personal ones from her journeys, following Uhling will not be regretted.
If you get a chance, check out the promo and information for NUFit. It's a 1-hour high intensity class that combines kickboxing, dancing, and toning. Natalie is a core-focused instructor, and will push you to be your best.
Talk about a transformation! Estelle Archer is a fitness guru, and an instructor who has managed to go from a size 16 to a size 6. Her Instagram is a great one to follow, because it's a nice reminder that patience is a virtue, and that getting into a healthy mindset and down the right path is possible.
Upon viewing, and following Estelle's account, your eyes will begin to see tons of transformation pictures (that are fantastic!), meal preps, and quick 15-second videos of the day's workout. Estelle's account is a breath of fresh air because it's a beautiful reminder on how people start somewhere, and eventually see the results they've wanted to for so long.
Another Aussie to grace the list, Kayla started her fitness journey in 2008 and hasn't stopped since. This fitness trainer has some of the most well-known, and renowned fitness guides out there. 
Kayla's Bikini Body Workout Guides are sure to get you results. If you're unsure, check out her Instagram to see some beautiful transformation pictures from some of her clients. Along with that, you'll find workout photos (that include some furry friends), and delicious meals. Kayla also posts some beautiful words of wisdom and will continue to keep you motivated.