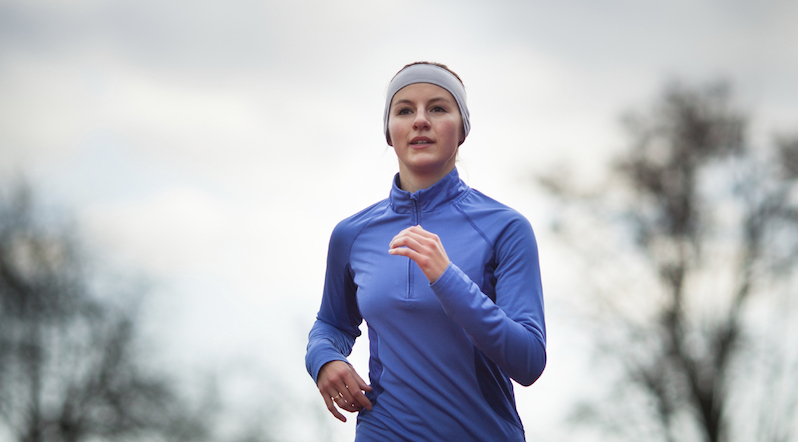 When it gets dark at 5pm, there's a foot of snow on the ground and the thermometer hasn't come above minus 20, it can be hard to find the motivation to go out for a run or to maintain your usual fitness routine.
Don't let the winter be an excuse to get off track.
Check out these 6 tips to keep you motivated to work out all winter long:
Find a buddy
As they say, misery hates company, so if you can't motivate yourself to go outside for a run when it's 20 below, find somebody else to motivate you instead. Having a buddy can be a great way to not only make you do it, but also encourage you to push yourself and work harder.
Try a new activity
While many people loath the winter because of the snow, it also acts as a medium for some great winter activities that you can't do any other time of the year. Instead of looking at it as a bad thing, look at it as a window of opportunity to try new activities and get outdoors. Think about things like snowshoeing, downhill skiing and cross country skiing, or be really brave and take on snowboarding. It's also lots of fun to go hiking in the winter, if you tend to usually just do it in the summer. All of these activities will get your heart pumping while letting you have some fun and try something new!
Sign up for a Winter Race
If running is your exercise of choice, sign up for a winter race. Many running shops often do winter fun runs to keep their members motivated for the colder months and to help individuals stay on track with their health goals. If you're not a runner, set an extra challenge for yourself to embrace winter running and work your way up to a winter running goal of running a 5 km race – it keeps you occupied through dreary winter days and feels good to be achieving.
Switch it up
Use the winter as a chance to mix up your typical fitness routine, throw in some cross training or master a new skill. Winter is the time where we crave comfort food, warm blankets and big fireplaces. And not surprisingly, when we sometimes love to do indoor activities instead of being outside. Some great new things to try include hot yoga, pilates, aerial yoga and barre. Not only do you get to try something new, but it's good for your body in terms of training and pushing your fitness to venture into something a little different.
Warm Up
In the morning, when I get up to run, I turn the heater on and then put my clothes beside it so they are warm for me to put on. I brush my teeth, get the coffee going and then get all rugged up to hit the trails in the snow and cold. If it's extra cold outside (and inside!), I'll often do a 5-10 minute warm up inside once my clothes are on – some abs exercises, bodyweight exercise, burpees etc. Just be careful not to get too sweaty inside, as you'll be cold by the time you get going on your outdoor workout.
Embrace the winter
Despite the fact that it may be cold and snowy, the days are shorter and the weather is less than ideal, winter is actually a great time to increase your fitness level. Working out in the cold forces your body to work harder, both through thermoregulation and because moving oxygen through your body that starts out cold requires more energy to heat it up first. Furthermore, movement through snow, whether it's running, snowshoeing or cross country skiing is like moving through sand – it's harder to make progress, so you have to work your whole body harder to do it. The end result is more calories burnt and harder worked muscles for the same amount of time.