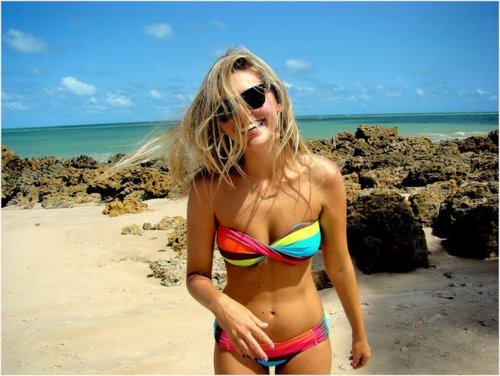 I'm sure you have heard of a teatox by now. A teatox is a healthy detox tea system that helps cleanse your body of toxins while aiding in appetite suppression and weight loss. 
If you're curious about trying a teatox but aren't quite sure, here are 10 reasons to try a Skinny Teatox: 
It's 100% natural. All of the ingredients in both our daytime and evening tea are 100% natural. No chemicals, no preservatives, no coloring... just natural herbs. 

You'll feel amazing. 

Throughout your teatox and after, you will feel great. The daytime tea is a premium green tea with ginseng that gives you energy throughout the day, while helping suppress your appetite. 

You'll look amazing. Teatox's help you lose unwanted weight. The evening tea contains senna leaf, which is a natural mild laxative which cleanses your body from unwanted toxins and excess. Enjoying the evening tea every other day during your teatox leaves you feeling light, full of energy, and ready to take on the world. 


It turbo charges your metabolism.

 The combination of our daytime and evening tea boosts your metabolism big time. 

Skinny Teatox is delicious. 

Our daytime tea in particular is insanely good quality. We buy only the best premium tea, so every day you'll look forward to your cup of tea. 

It's something you do for yourself. 

Skinny Teatox is something you do just for yourself. Cleansing and detoxifying your body is important and your body will thank you. 

We deliver fast.

 While most teatox companies are based in the United Kingdom and Australia, Skinny Teatox is located in Canada, so we ship fast (and free) anywhere in Canada. We also ship fast to the United States, so instead of waiting 2-4 weeks from most companies, buy from Skinny Teatox and start your teatox sooner. 

Skinny Teatox costs less. 

Compare the prices of our 7 day teatox, 14 day teatox and 28 day teatox packs with any other reputable company and you'll see that our prices are the best. Don't spend extra money needlessly, buy from Skinny Teatox. 
Skinny Teatox is the Best Teatox. We have tried all the teatox and detox tea kits available and we're confident that you'll like Skinny Teatox the best.