---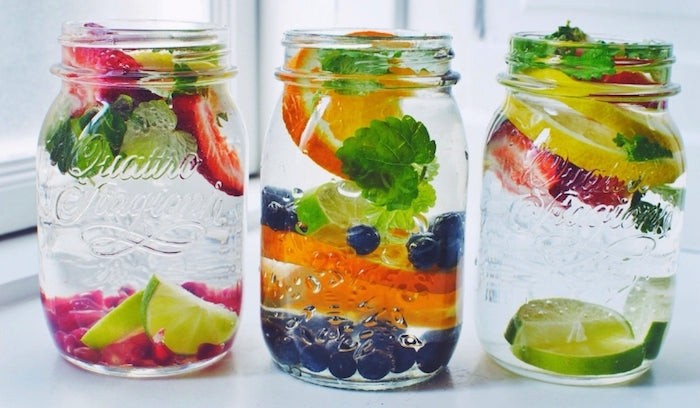 By: Lakeisha Jones
We all know that drinking water is important, but how many of us really know why? What is the importance of drinking water, and what benefits do we get from it? More than half of the human body is made up of water and we are constantly losing water through perspiration and urination. It is critical to maintain the water levels in our body to battle dehydration and keep our organs working properly. Every single system that makes up the human body uses water and without it our bodies cannot function normally. When it comes to weight loss, drinking water is crucial. Not only does water flush out the toxins in our bodies, but often thirst is confused with hunger. This is why it's recommended to always drink water prior to your meals to avoid overeating.
How Much Water Each Day?
So how much water is enough? Most people have heard the 8 by 8 rule (drink 8, 8oz glasses per day) which is roughly 2 litres per day. Some argue that this rule has never been proven correct or incorrect, but it's a safe bet and an easy rule to remember. However, one of the easiest ways to tell if you're getting enough water is to look at your urine. A pale or light yellow color means that your body is hydrated, whereas a bright yellow color means you have not had enough fluids!
Read more →
---
---
---
---
---
---
---
---
---
---