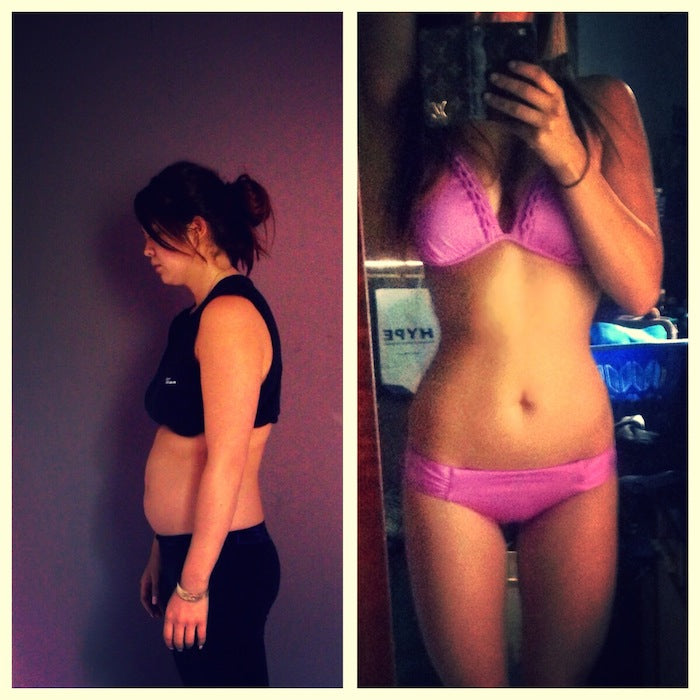 By: Jessica Lin (Follow on Instagram)
In my weight loss journey I have lost 40 kgs of fat. Today, I'm happy, motivated, confident and full of life. If I can do it,  you can do it as well. 
In 2012 I woke up one morning, looked in the mirror and said to myself "you are fat," so for the first time in my life, I did something about it. 
Give yourself a goal: What do you want to look like what body type do you want? Then work towards meeting your goal. Here are some notes on things that I did and noticed along my weight loss journey. I hope they help! 
Lifting Weights Makes Girls Bulky
This is one the most untrue sentences in the weight loss journey. With cardio I lost 15 kg in 3 months. When I added free weights and floor exercises I lost an additional 25 kg - but with definition and tone. You can create your dream body so go do it!
Detox Helps
Skinny Teatox really gave me the boost I needed the benefits were tremendous. I felt lighter, less bloated and my skin was glowing. I could also feel the energy as I woke up every morning. The program is amazing and I wish I heard about it earlier in my journey. 
It's Okay To Walk
Instead of running, I started walking for 30 mins each day of the week to kickstart my weight loss. After 3 weeks it became an hour of a faster pace walk. At the time, I was too intimidated by the thought of running or even jogging, so I decided to start with walking.  
Diet is VERY Important
I started checking the scales every day and realized that I had lost weight. I was so excited to see the progress that the eating naturally became less, and my motivation got higher.
Your diet is REALLY  important for weight loss, especially for the stomach area
Here are 3 quick diet tips that helped me:
You should be eating small portions every meal with some source of protein, maximum vegetables, minimal bad carbs 

Cut down or remove your salt and sugar.

Cook with unsalted butter, olive or coconut oil.

 
My Daily Challenge
I did this pretty much every day. Challenge yourself and try doing this every day during your weight loss journey:
- Lift weights
- Jog for 10 mins
- Do 100 sit-ups
-Trampoline for 30 mins
Everything you do to increase your health is another step in the right direction. Even 30 mins of exercise a day is hugely beneficial to your body.
I'm not going to lie it is hard to lose weight especially when your BMI is above average. But keep your focus on what you want to achieve, and you will succeed.