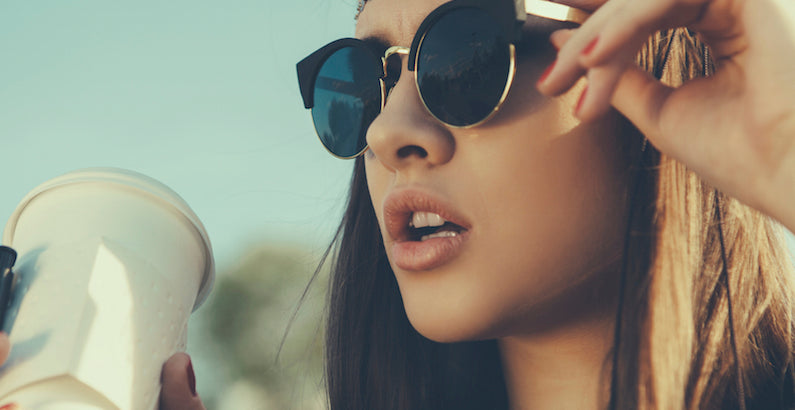 By: Laura Peill – (Check out her blog Chronicles of Passion & Facebook) 
It's easy to get off track over the holidays – lots of food, (both healthy and unhealthy), lots of eating opportunities, mixed with people you haven't seen in a long time and someone who seems to endlessly refill your glass, even when you don't ask for it.
But getting off track over the holidays isn't a reason to stay off track. In fact, sometimes taking a break from out usual healthy routine is a good thing – it reminds us why we are in it in the first place and that all the effort, meal prep, exercise and time spent being healthy is totally worth it because of how we feel and how we feel about ourselves.
This holiday, if you get off track, don't worry. In fact, embrace it! Accept that it happened and then use these 4 steps to reset and get back on track:
Don't take home the leftovers – As tempting as it is to accept some of Grandma's marshmallow sweet potato casserole and Auntie Jean's triple layer white chocolate pecan cheesecake, having it at home is only going to make you eat it again and keep you in the downward spiral of temptation. Instead, smile and say thanks and let everyone know that you have lots of food at home and that you don't need any extra. And be sure to stock up your fridge with healthy foods before you leave for the holiday gathering, including fruits, veggies, nuts, seeds and healthy whole grains.
Give your body a post Thanksgiving detox – The term detox often gets a bad rap, associated with juice fasts, the master cleanse and days of cabbage soup. Really though, a detox is a chance for you to give your colon and digestive system a rest, replenish your nutrients and eliminate toxins from the big feast. Cleansing soon after your feast will not only curb any cravings to keep up with the sugary treats, but will also get rid of any toxins in your body before they accumulate and become a problem. Detox by starting your day with lemon water and a green juice, having lots of water, and a cleansing green smoothie for lunch. Have a vegetables puree soup or healthy salad for dinner and finish the night off with a detox herbal tea.
Get back into your normal health routine – Don't let the weekend off be anything more than that: some time off to reset and refresh and take a break from the normal day to day. Think of it as a chance to recharge and refuel your batteries so that you can come back stronger than ever to head into the next holiday season. That being said, jump right back into your health and fitness routine right after the holiday and you'll be better than when you left it!
Get yourself motivated – Facing down the looming Christmas holiday frenzy after a nice weekend off can be a little overwhelming. And enough to make you want to curl up and eat more pumpkin pie and pile on another serving of stuffing. Instead, give yourself something to look forward to and work towards after your long weekend so you can be motivated to get right back on track. Maybe it's a jump start on your new year resolutions, or to finish losing those last few pounds to fit into that dress for your holiday party. Maybe you want to go big and start working on that bikini body (after all, they're made in the winter), and you're taking the first step this week and paying for your gym membership. Speaking of which, doing so may not be a bad idea before they hike all the membership prices in anticipation of the new year resolution rush . . . Whatever it may be, get your butt in gear and make it happen starting right after Thanksgiving!
Use Thanksgiving as a chance to reset for the upcoming busy month and get on track for a healthy, Christmas season!