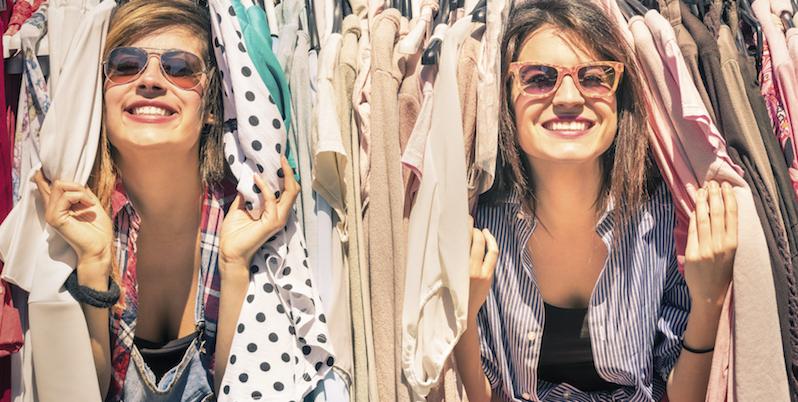 By: Bethany Barich (Follow on Instagram & Twitter)
Everyone loves some good activewear, but may not necessarily like the price. Places like Lululemon have pieces that range from $98-130, and their clearance start at $24 and go up (they have headbands for $9). And though it may be affordable to grab a tank top for $24, it's still a lot for some people. There have also been articles published about how their product may not be as different from others, material wise, and that the only difference is price. But this isn't an article to bash Lululemon – they've got some adorable pieces that would fit perfectly in my closet, and on me.
However, don't think that there aren't any other options out there besides Lululemon, and the other name brand activewear stores (Nike, Adidas, etc.), because there definitely are other options out there.
So, with that, check out these five fantastic places to grab gorgeous activewear that won't kill your wallet.
It's totally hard to believe that the coolest fashion store would also have a line of activewear, but they do, and it's amazing. From neon or patterned bras and inspiring shirts, to slick pants/leggings and fantastic running shorts. Their clothing may not have secret pockets for personal items, but they do have some jackets that have extra pockets for storage, and breathing room. As for their prices go, you can grab a pair of leggings and a top for less than $30!
CURRENT FAVS:
This is probably the more expensive option listed, however, Gap offers fantastic deals so if you decide to buy at the right time, you'll get more for your buck! Their style of activewear is just as classic looking in color schemes as their normal clothing line. They're definitely not afraid to play with materials too (check out these super comfortable looking SATIN joggers)! What's really cool about shopping on their site is because like others, they also have an option to shop by style (running, yoga, etc.).
CURRENT FAVS:
If you're someone who currently has a Gap Credit Card, remember that you can use it at Old Navy too! Their prices aren't as expensive as Gap, and their products are extremely adorable too – if you manage to catch them during a sale, you're sure to get more for your money. If you're looking to add a lot of color to your active wardrobe, pick Old Navy! They have products in almost every color of the rainbow, and like stated before, are very affordable.
CURRENT FAVS:
Bright colors, cool patters, and more await you when you choose Target. Not only that, but it's also decently priced and with any sales on top of that, could be the best deal ever. Having sizes that range from XS to 4XL, Target is the perfect option for women of any and every size. After choosing what product you want to look at more specifically, you can also choose whether you want low, medium or high impact!
CURRENT FAVS:
Consignment Stores
Sadly, there is no link for this one because it's one that you have to go out and find yourself! If you know of any great, and diverse, second-hand shops, don't be afraid to go check them out! They'll normally have some amazing and stylish options to choose from!