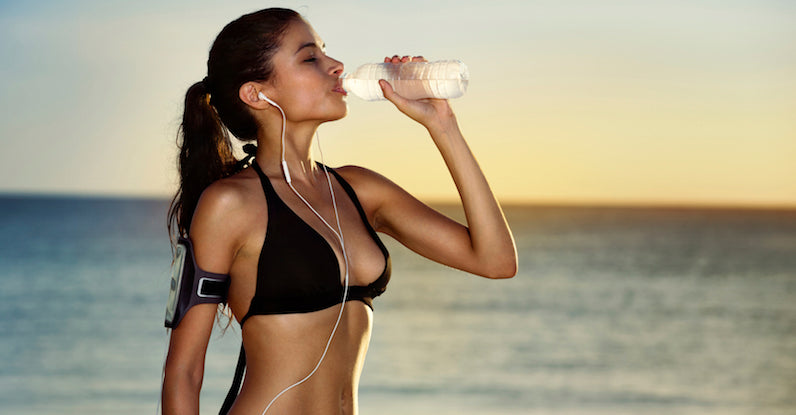 I get it... when you're sitting lounging on the couch with your family, the smell of turkey and Christmas cookies wafting through the house and a bottle of wine nearby, the last thing that may be on your mind is how you should do a workout. It's hard to stay fit during the holidays!
But hear me out; working out has been shown to decrease overeating and boosts your mental energy and clarity (hello dealing with family!). It cleans and detoxifies the body and helps you sleep better. Not to mention, it obviously burns calories (goodbye gingerbread cookies), and helps you feel confident about yourself.
This holiday, do yourself a favour and adopt some of these tips to make sure your fitness routine doesn't fall by the wayside:
Get up earlier
The best time to get your workout in is before anyone else is up and you aren't even tempted to skip it. Although most of us think of sleeping in on Christmas holidays, it's very peaceful to wake up to a quiet house, sneak out the door on a run and return to the smell of coffee and breakfast being made upon your return. Better yet, come back and make a healthy breakfast yourself and get everybody off to a great start for the day!
Go outside
Even just going out in the fresh air for a walk with the family, a hike in the woods or to play with the kids on the lawn is a good boost. The fresh air will help clear your head and is a nice break from all the family hub bub. Plus, and added bonus is that going outside and removing yourself from where all the food and drink are, can be a nice way to check in with yourself and see how you are feeling. Sometimes we just end up eating and drinking because the food and beverages are close by, but really we aren't hungry and certainly don't need a third glass of wine. Give yourself a time-out outdoors to check in with yourself inside!
Focus on HIIT
If you're after an effective, fat burning workout that's big on results and short on time, focus on HIIT workouts. These High Intensity Interval Training workouts work your body hard with minimal recovery so that it ends up burning lots of calories and makes you sweat hard. Even just a 15-20 minute HIIT is enough to count as your fitness for the day and afterwards you will feel like you worked out for way longer than just part of an hour. Never tried them before? Check out this whole body HIIT, or grab a skipping rope and give this one a try (if you aren't having a white Christmas of course!).
Get the family involved
Don't feel like you have to do your fitness alone! Sometimes the main reason we don't end up getting our workout in is because we feel guilty leaving others to do the dinner prep or making it seem as if we aren't interested in spending time with loved ones. Show them it's quite the opposite and invite anyone interested to come on a run with you, go outside on a hike, or to participate in a workout video in the living room. Who cares how much Grandpa laughs at you!
Try some yoga
Whether you're trying to aid in digestion, or just trying to decompress from dealing with lots of family, yoga is a great way to both relax and stay active. Find some videos online and a quiet place where you can pull away to practice for 30-40 minutes. Check out these top 5 yoga channels on YouTube as a great place to start! You'll come back feeling refreshed and ready to tackle the next challenges, and most likely no one will have even noticed you left that long.
By: Laura Peill – (Check out her blog Chronicles of Passion & Facebook)