Last week Mattel announced they are launching a whole new series of Barbies. Now Barbie comes in 3 different body shapes, seven skin tones, 22 eye colours, and 25 hairstyles. 
The three new body shapes are: curvy, petite and tall. 
For the last 50 years Barbie has only come in one size: impossible. She wasn't just thin, she was completely disproportionate and didn't reflect the human figure in a realistic way. The new body shapes more accurately reflect the female figure, although some features like her neck, wrists and tiny feet are still unrealistic, they are still after-all a doll and don't have to 100% carbon copy a woman's body.
Do you think the company that makes Barbie will also make adjustments to equally unrealistic Ken's body? What about "Dad Bod Ken"?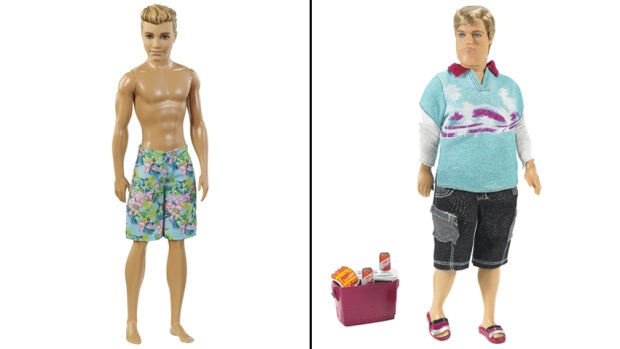 We think this is great progress. What do you think? Let us know in the comments!