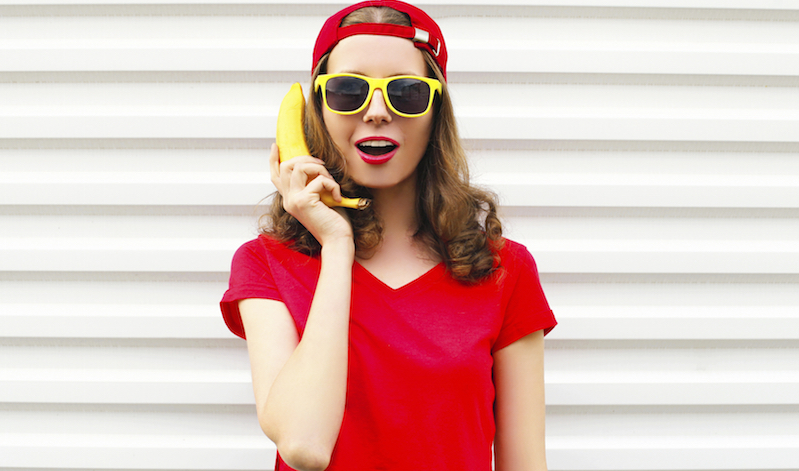 There's a common mis-conception that going vegan means being healthy. 
Many people believe that if they adopt a vegan lifestyle, cut out meat and animal products that they will automatically be healthy, lose weight, feel better and be well on their way to leading a healthy lifestyle. You might. But you also might not. 
Simply making the decision to be vegan isn't enough. Becoming vegan and simply replacing your meat options with fake meat and your breakfast with packages of oats is not going to help you reach your weight loss goals. Instead, you have to make sensible healthy lifestyle choices and do just that: adopt a healthy lifestyle. If being vegan is the lifestyle you would like to follow, educate yourself on healthy vegan options to ensure you are meeting your nutrient requirements and incorporate some of these healthy substitutes into your diet:
Replace cheese with nut cheeses – Yes, you can buy the vegan cheeses in the store, which are designed to melt and act like typical cheese, but in order to do so, many are filled with unhealthy and processed ingredients.

 

Instead, use

  al

mond feta, chickpea cheese and cashew cheeses are all great alternatives for vegan cheese.

 

They may not melt like traditional cheese, but they will still give you that salty savoury taste of cheese and are the perfect topping or spreading ingredient.

 

This means they are great for pizza, to have on crackers and to slice up on your sandwich.

 

All the most important uses for cheese!
Replace protein with Tempeh – Fake meats made as the vegan alternatives to things such as burgers and hot dogs are often loaded with preservatives, fillers and sugar to make them feel like, look like and cook like real meat.

 

I don't know about you, but personally, I don't want my dinner to look and feel like meat, so I opt for healthier alternatives such as tempeh, tofu and legumes.

 

These three offer a much better nutrient profile and are high in fiber, protein and packed with nutrients, including magnesium, calcium, B vitamins and, in the case of tempeh, filled with gut friendly probiotics due to fermentation.

 

And you'll love how versatile these ingredients are and how much you can do with them.

 

There's more to chickpeas than simply opening the can and eating them!
Replace cream sauces with creamy cheese sauce – We're talking a creamy cheese sauce without any cream, not made with nuts, and without any cheese!

 

White beans are a great way to make creamy delicious sauces and spreads and are the perfect high protein, low fat alternative to traditional cream sauce options.

 

Even more than that, it's so much more budget friendly to make sauces out of a can of beans than it is to make them out of a bag of cashews. 
Replace whipped cream with Coconut whip cream – Coconut cream becomes the best dairy free, healthy alternative to all things you would typically make with dairy and cream.

 

It works for making chocolate mousse, whip cream, and buttercream icing.

 

It works as icing, to layer between cookies, and to top on cupcakes as thick frosting.

 

Best of all though, you don't have to add a lot of sugar to it (or any at all) to make it taste delicious and a fully acceptable substitute to your cream needs!
Replace Ice Cream with Nice Cream – If you haven't made yourself a batch of banana soft serve (also known as Nice Cream), you have been missing out for a long time, and you better get on it.

 

Really, you can use any type of frozen fruit you would like, and you simply add it into a high speed blender or food processor and puree until smooth.

 

You can add your choice of flavor additions like vanilla paste, raw cacao for chocolate ice cream, or peanut butter powder to make peanut butter ice cream.

 

You can also turn it into a high protein treat or post-workout recovery option by adding protein powder during blending.

 

It's the perfect dessert or snack and is way healthier than traditional ice cream!
By: Laura Peill – (Check out her blog Viand Nutrition & Facebook)