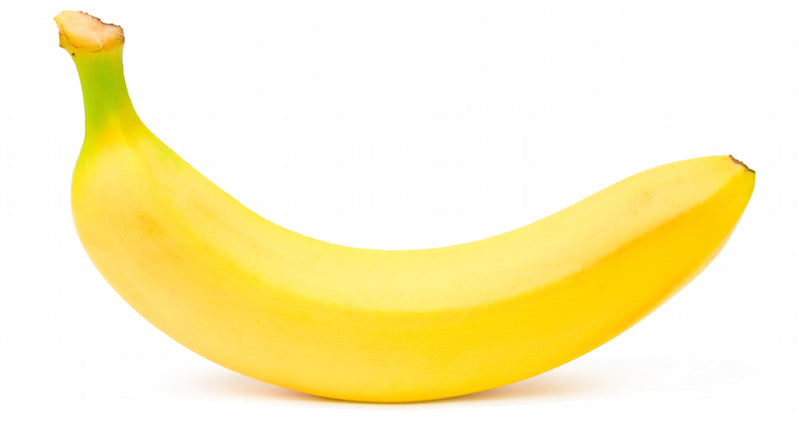 By: Bethany Barich (Follow on Instagram & Twitter)
Summer is just around the corner and what a better time than to test out new tasty recipes! Of course these recipes are unique. They all are healthy options and make some meals yummier, or can count as a meal themselves. Plus, they all contain one common ingredient – bananas.
Bananas are one of the yummiest fruits out there, they're refreshing at times and are jam packed with nutrition. Some of the great benefits of bananas include: protecting against muscles cramps, being high in potassium and fiber, and helps control blood sugar levels. So why not try out some new recipes, specifically with bananas in them!
Banana Pancakes 
Cassey Ho of "Blogilates" on YouTube released a video in 2012 about a two-ingredient pancake recipe. You heard that right, two ingredients. Two eggs and one banana is all it took to make a massive amount of healthy, and delicious, pancakes.
They're a great dairy free, gluten free, breakfast or lunch option! Banana pancakes are roughly 250 calories each, and have a whopping 14g of protein! Pair them up with some yummy berries and that's one tasty looking meal.
Banana Splits
Obviously having a banana split with ice cream is delicious, but if you're looking for a healthier option, try swapping out the ice cream for yogurt. There are endless recipes that you can follow when making a banana split with yogurt. You can add whichever flavor of yogurt and whatever fruits, nuts, and syrups you'd like!
Banana Chips
Perfect to pair with a sandwich, mix in with trail mix or have as a stand-alone snack in the middle of the day. Banana chips are crunchy, yet satisfying. "Livestrong" has a great article about how to prep, bake, and store banana chips. What's even nicer is you can begin to experiment with seasonings and spice, or sweeten, them up! 
Banana Popsicles
One way to help beat the heat this summer is to try out a few recipes and make your own banana popsicles! The first recipe is from "The Detoxinista." The recipe is for peanut butter and banana, and they look delicious – plus are loaded with protein and other nutritious vitamins. The second recipe is from "sally's baking addiction.," and is a strawberry banana recipe that only calls for 3 ingredients! Both recipes sound amazing and like a perfect afternoon snack on a summer day. 
Banana Cookies
Summer days and nights could not be complete without cookies. Luckily "Ambitious Kitchen" offers up a two-ingredient recipe for oatmeal banana cookies! Monique, the writer of the article, says that the cookies take on 15 minutes to make and are roughly 60 calories per cookie! She adds that you can always add to the ingredients too, she used chocolate chips in her cookies. Pair these up with some almond or soy milk, lemonade, or any other drink for that matter and enjoy!