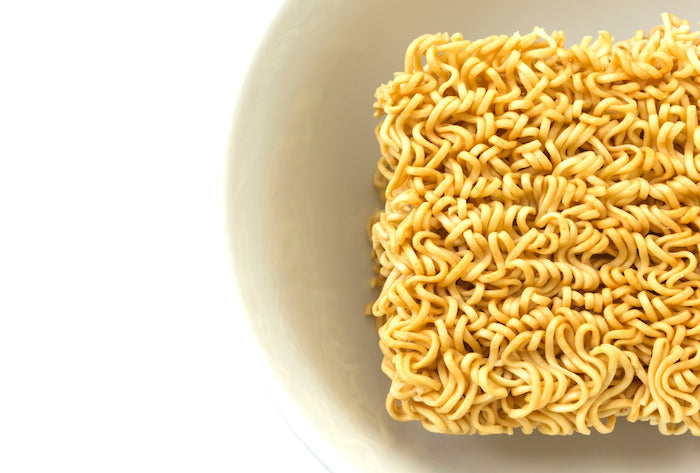 By: Sophie DeBlois
Nowadays, the typical college student lives in a busy environment filled with lack of sleep, caffeine overloads, and plenty of junk food. Like many of my peers, it's hard to find time to balance out healthy food choices and planning time for physical activity. Universities around the United States and other countries have set meal plans for students that can often make healthy choices difficult by being filled with pizza, cheesy pasta and sugary sweets. Thankfully, many dining halls are changing gears and making healthier options available for their students.
Being a senior now, I feel that I have discovered plenty of options at dining halls or your local super markets to add to your diet to help you lose a few pounds or just to feel better overall. Look for these foods in your cafeteria or local market. Some grocery stores have student discounts to help make groceries more affordable.
Here are 10 healthy food choices for the busy college student: 
Peaches: Low in calories. This refreshing fruit can help fight sugary cravings due to its delicious taste. It has vitamin a and c to help with your skin as well.
Apricots: Full of vitamin c, fiber and antioxidants. This fruit also helps with sugary cravings and is available year round.
Spinach: Adding spinach to your salad or smoothie will boost your body in many aspects. Spinach has a plethora of health benefits.
Almonds: Contains healthy fats needed for the diet and vitamin e.
Sweet potatoes: Students can't seem to escape the grasp of French fries. Substitute your standard fries with these tasty guys instead. They are lower in calories and contain a good source of fiber.
Pomegranate juice: 100% pomegranate juice can be a good substitute for your daily sugary coffee. It's full of healthy antioxidants to keep your body energized and feeling great while also protecting you against illness.
Oolong tea: Chinese oolong tea is one of the most beneficial teas just like green tea. Substitute this for your sugary coffees too. It assists in weight loss, benefits the skin, and helps protect the body against illness.
High protein cereals: As a student it can be hard to skip the breakfast cereals. Kashi Go Lean cereals are a better option and are available at most supermarkets. They contain 13 grams of protein, 10 grams of fiber and only 1 gram of fat. Switching to a higher protein cereal can keep you fuller longer.
Almond milk: Almond milk is all the rage among fitness lovers and that's because it has many health benefits. This milk substitute has lots of antioxidants that benefit the body. As a student trying something new is a great and it also pairs well with protein cereals.
Dark chocolate: You've probably heard that dark chocolate is the better chocolate, that's because it is! No one should be deprived from their sweet tooth. While fruits can diminish sugary cravings, a craving for chocolate is a whole other level, especially for a student cramming for an exam. Dark chocolate contains many antioxidants and is also proven to help lower blood pressure. However, this does not mean you can go eat all the chocolate you want, in small doses it can be beneficial. Pair a piece of dark chocolate with a fresh piece of fruit and you have a nice dessert after a stressful exam. Not all brands are perfect or have the same benefits. I recommend going to a local health food store, bars there usually are more pure. Try the brand LuLu, their bars are naturally sweetened and flavored. They are 100% organic and raw.