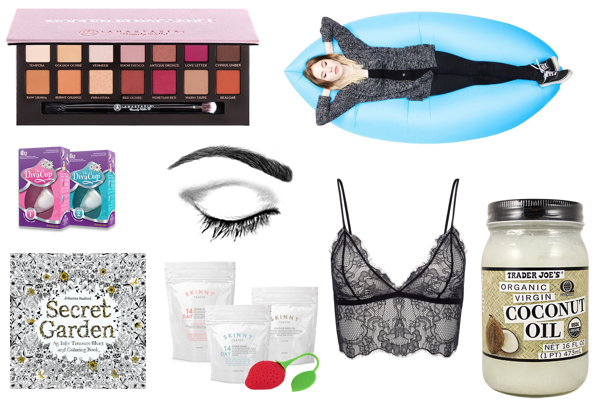 There are so many new trending products out there, it would be pretty difficult (and expensive!) to try them all, so we've put together a list of a few that should be at the top of your list!
1. Beauty Blender Sponges
Beauty blending sponges are great for applying liquid foundation (whether light, medium, or full coverage) in a way that gives your skin a natural looking finish. They're also great for blending your favorite contour and highlight products.  I love this one from Real Techniques; it does a beautiful job on your face without breaking the bank.
2. Anastasia Beverly Hills Modern Renaissance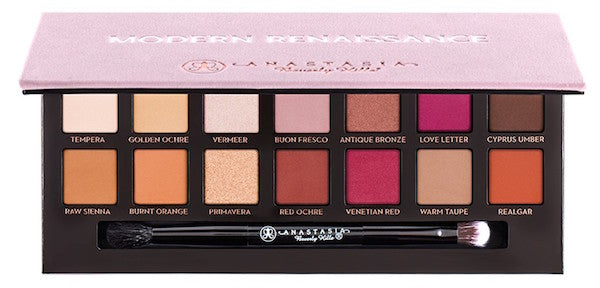 Tis the season for warm toned smokey eyes!  If you automatically think of golds, auburns, reds, and berry colored shadows that blend together almost effortlessly, you need to get the Anastasia Beverly Hills Modern Renaissance Eye Shadow Palette from Sephora.
3. Coconut Oil
Coconut oil is really a jack of all trades that has many uses besides just cooking with.  Beyond the health benefits of ingesting it, coconut oil has great antimicrobial and antiseptic properties, and is great to use as a moisturizing hair mask.  To reap the most benefits that coconut oil has to offer, get a virgin coconut oil like this one from Trader Joe's.
4. Adult coloring books
Adult coloring books are becoming more and more popular, and for good reason!  Besides being able to create beautiful designs (think calm nature scenes and intricate mandalas), they're being touted as great ways to relieve stress by focusing your energies (both positive and negative) into creating a masterpiece.  Check out some of the adult coloring books that Barnes and Noble has to offer!
5. Menstrual Cups
Let's face it, none of us enjoy that time of the month.  The cramps and cravings are bad enough, why would you want to add in the extra anxiety over how good your feminine products are at preventing leakage?  Menstrual cups have been taking the feminine hygiene world by storm.  They're easy to use, great at preventing embarrassing leakage, and in the long run they save you a lot of the money you'd be spending on disposable products each month.  If you haven't yet, check out DivaCup's menstrual cup.
6. Teatox's
Skinny Teatox isn't new to us, but it's still a great product to incorporate into an already healthy and active lifestyle to help keep your digestive system regular with the evening cleansing tea and to give you an extra boost of energy each day with the morning tea.  Check out all of the Skinny Teatox lines here!
7. Full brows - DipBrow Pomade
Creating a fuller brow look is super easy with all of the brow products that we see hitting the market.  I've tried a myriad of different products, and my favorite by far is the Anastasia Beverly Hills DipBrow Pomade which I apply with their Brush #7.
8. Coffee Scrubs
100% natural, vegan & cruelty-free coffee srubs are totally in right now. They're way better than using a product stuffed with artificial ingredients and harsh chemicals. My favorite is joeSCRUB but Frank Body is great as well. 
9. Inflatable Lounge Beds
These super comfortable air beds inflate in seconds without any equipment. You'll want to take it with you everywhere, it's perfect for parks, festivals, pools and of course the beach! Air Bag inflatable bed is a great choice and is currently 55% off.
10. Vampy Lips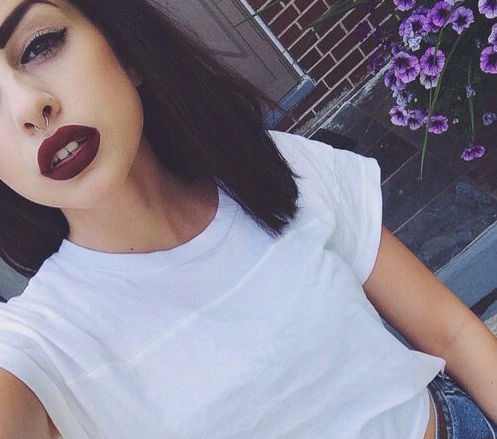 Dramatic vampy lips are great to sport during the fall and winter months.  If you're going to rock a dark lip, make sure the rest of your makeup is more subtle to avoid either overdoing it all over or taking away from the dark lip.  My favorite lipstick to create an intense vampy lip look is the NARS Audacious Lipstick in Bette.
11. Rainbow Highlighter
You might not be able to fully transition into being a unicorn (bummer right?), but Wet n Wild's Color Icon Rainbow Highlighter can get you pretty close.  Bonus?  It's only $4.99!
12. Bralettes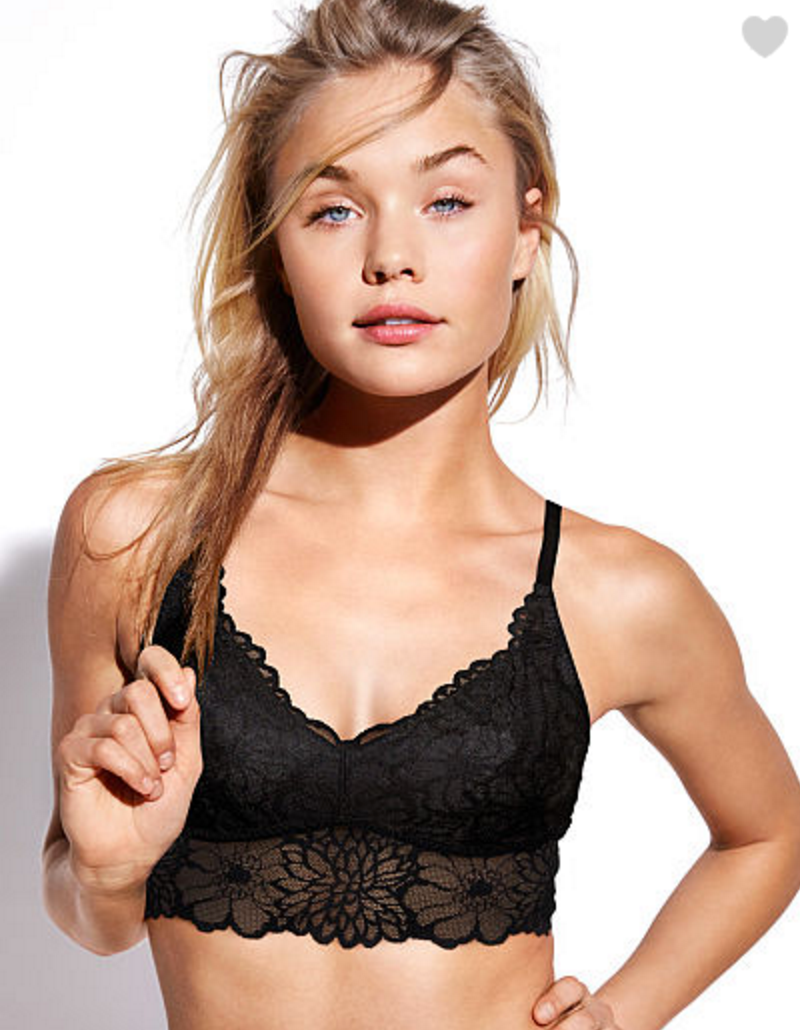 Bralettes are great for incorporating both fashion and practical functionality to your outfit.  They're made to be seen since they seem to have become the more acceptable alternative to having your bra showing through your shirts.  They bring just the right amount of sexy to an outfit without going overboard.  Try this cute high neck lace bralette from Victoria's Secret!
By: Kayla Harwick