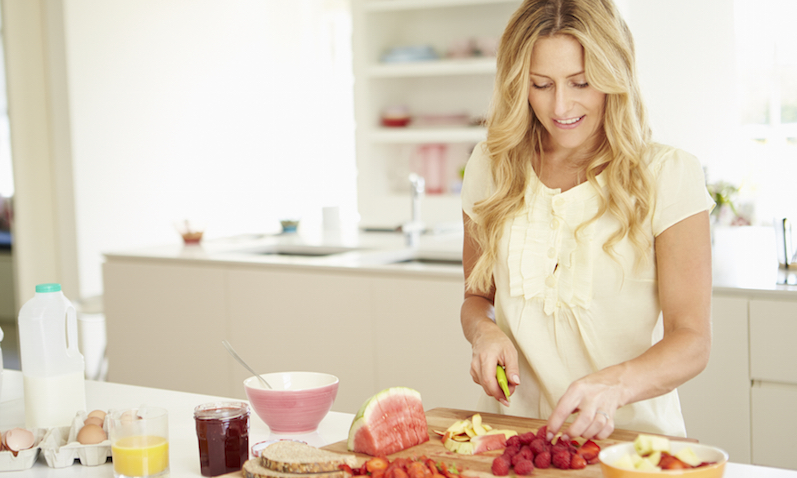 Sometimes you look ahead at your schedule and you know that it's going to be a long and stressful week. You probably won't have a lot of time to make healthy food, and you may be inclined to eat out more than once. With that in mind, instead of conceding to take out or unhealthy food, use these tips to help you with meal prep and set yourself up for a healthy week to fuel your busy days:
Keep it simple – A busy, stressful week is not the time to be making fancy meals and dinners with lots of dishes and lots of clean up.

 

Keep your meal ideas simple, with as little prep time as possible, and more than that with an even easier clean up.

 

Things like soups, stews and one post pasta dishes and casseroles that have few ingredients and can be made in one pot are a winning solution that is tasty, healthy and simple!
Take a shortcut – You may usually make your own curry paste from scratch, toasting your spices and mixing everything in the blender to make a nice batch of homemade yellow curry paste. Or maybe you typically make your own veggie broth from scratch, simmering the pot for a few hours. During busy weeks though, it's total okay to buy pre-made curry paste and toss it through a pot of cooked vegetables and tofu to bring you a healthy weeknight dinner, ready much faster than the homemade paste version.

 

Likewise, premade veggie stock is also a great second option for crazy weeks and is great for noodle ramen soup!
Go Raw – Dinner doesn't have to be cooked.

 

Having a raw dinner, not only is good for your digestive system, giving it a boost of enzymes, but is also good for your schedule: all you need to do is cut up some fresh vegetables to have with hummus, make a salad, and enjoy some antipasti, such as olives, and you have the makings of the perfect raw, healthy dinner selection.

 

If you are in a raw mood, it may be perfect to finish your dinner with homemade energy bites.
Only keep healthy food – When you are stressed, getting up early and home late, the first thing you are likely to do is reach for sugary treats or make unhealthy food choices.

 

The best way to avoid this is to avoid having these foods in your house at all.

 

The concept of food nudging says that having only healthy food available means you will be nudged towards only making healthy choices.

 

Keep the bad food out and you'll only eat good food!
Schedule prep time – If you can set aside a couple of hours on the weekend to prep things such as cutting up fruit and vegetables or pre cooking chicken and legumes, it will make things way faster on weekday nights when it is time to cook dinner.

 

Furthermore, you will also give yourself a week of healthy snack selections because you will have raw veggies and fresh fruit available to reach for in the fridge instead of resorting to the box of crackers or cookies.
By: Laura Peill – (Check out her blog Viand Nutrition & Facebook)