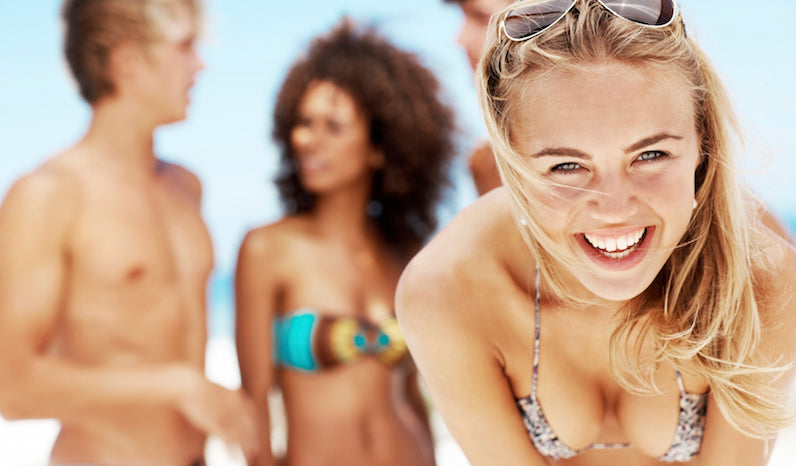 By: Laura Peill – (Check out her blog Chronicles of Passion & Facebook)   
Finding the motivation to exercise on a regular basis is hard! 
Sometimes, despite our best efforts, best planning and heaps of dedication, for whatever reason, it's a struggle to make exercise happen. Maybe it's because you're tired, because you've just been out of your routine for a while, or maybe it's because the weather has been cold and dreary and getting you down. Whatever the case, try these tips to help you get motivated and get your fitness mojo back:
Get a new playlist – If you're like me, sometimes it just takes the intro of a song to get you going and out the door. That one song that is on your workout playlist and your workout playlist only and that signals it's time to get moving. But once you've listened to it enough, it no longer holds the same kick your butt into gear attitude. So get a new one! Whether you use some premade playlists from some popular sites, make your own or just grab some favorites from a friend, some new beats may be all you need to get those feet back out pounding the streets!
Get a new outfit – I love wearing running clothes. Not only are they comfy, but they make me feel good. So when I look in my closet and don't want to run because I don't want to wear the same running clothes anymore, this is enough to send me shopping. Get yourself a new shirt, new shorts, or a whole new wardrobe. Whatever you need to make you excited to wear it and try it out and force you to do your workout as a result!
Change up your route/routine – Sometimes after running the same route long enough, it's not the idea of running that makes me want to stay in bed a little longer, it's the idea of having to run the same route I've run for the last 137 days that makes me cringe a little. Those are the days when I forge new paths, hit new terrain, or better yet, switch it up from road running to trail running or throw in a speed workout. Same goes for the gym: instead of the elliptical, try the treadmill; instead of your usual barre class, try a yoga class. There's lots of options and change is good. 
Try something new – A few years ago, sidelined by a running injury and demotivated from my lack of fitness options, I tried out spinning. I've never looked back. It will never replace running, but it is one of the best cross training options for my run training and is a nice go to on days when running doesn't sound appealing, but when I know I still need a good cardio workout. Whether you choose something to replace your current exercise of choice or just so you can change it up some days, don't be afraid to try out new options. Plus, mixing it up is good to prevent injury and to ensure your body still gains fitness and doesn't become too used to the routine you are doing. 
Pick a new time – Always do your workout in the evening? Become a morning exerciser. Always getting up at the crack of dawn to half-ass your exercise in your sleep deprived state? Switch it to the evening when you are more energized. Everyone is different, and maybe you are having a hard time motivating yourself for exercise because it is just not your best time for exercise. It will always be hard to get up early, or workout after a full day of work, but maybe one is better than the other for you. Play around with your times and see when you can perform your best.
Listen to podcasts – Whether you do it during your workout or before, there are heaps of podcasts available, many of which are fitness and health focused. Find one that is on a topic that excites you and will motivate you to start your exercise, or keep you motivated once you're going. I like to listen to one on marathon running, which gets me excited about running my next race and kicks me out the door: you can't run a race if you don't do your training run. Have a look at all the options and start listening!
Go fitspoing – Look at pictures, read articles, and visit sites on all things fitness and health related. Seeing people in action, achieving results and reaching new goals may just be enough to remind you of your own goals and why you are working out in the first place. Set reasonable expectations, challenge yourself and use other peoples success to remind you that you too can achieve those levels, not that you aren't good enough or as good as some one else. 
Get a buddy – Nothing makes you do your workout or go for a run like someone waiting at your door to do it with you, or waiting at the gym for you to show up. Find someone you know will make you do your exercise when you don't want to and someone who you can kick into action when they're losing motivation as well. Better yet, find someone at a slightly more advanced level than you who can give you goals and new fitness levels to work towards. Hold each other accountable and you'll both stay motivated and improve.