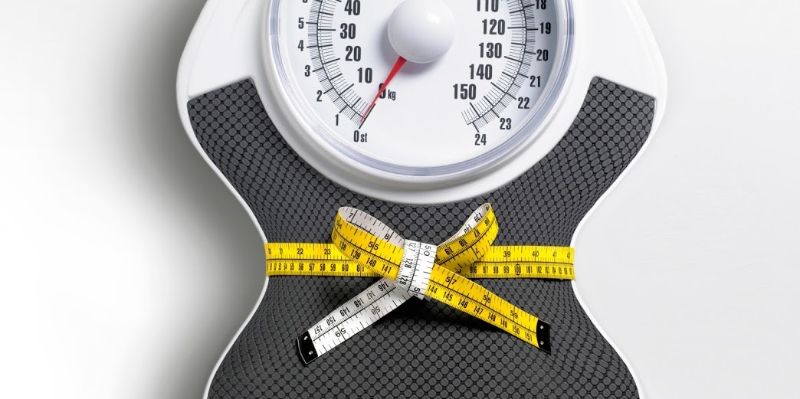 By: Kimberly Myl Photo Credit: Paint My Word
When it comes to tracking progress in your weight loss battle, there is no perfect answer for everyone. Just like picking out that perfect new pair of shoes, everyone is different. What works for some, may not work for others. As you get started on your new transformation, you jump on that scale and find you're starting weight, now your journey begins! During your weight loss, your scale will become a staple tool to help you track your weight and give you that instant gratification that your hard work has been paying off.
But what happens when you are working hard and doing everything right and suddenly, the scale is no longer your friend? What happens when it is that time of the month and you have been retaining water? When your body has started the dreaded plateau on progress?
This will be the time you curse at your scale. You will begin to second guess everything you had done that week. Did I eat right? Did I work out differently? What did I do wrong? This may happen once, twice maybe three times. How many times will you weigh yourself and not be happy with the results? How will you react? Hopefully you will put your head up high and keep pushing, but sadly, that will not be everyone's reaction.
We will give you a secondary idea to help track your progress. Yes, we still want you to weigh-in weekly, but here is what we suggest as well. Dig into your sewing kit, find that cloth tape measure and start measuring! The suggested areas to measure, from top to bottom, Neck, Chest, Breasts, Biceps, Waist, Hips, Thighs. So why do we feel this is important? When should you do the measurements? We will get back to the importance of it; let's chat about when you should do the measurements. When it comes to weighing yourself, there are many different opinions of the frequency of weighing in. Some get more motivated seeing any type of loss on a daily basis, some like to wait for a week and see the larger weight loss. With everything, there are pros and cons to each. We suggest you only weigh-in once a week. For example, every Saturday morning, you wake up, weight yourself and then put that scale away until the following Saturday morning. We treat measurements the same exact way. We suggest you only measure yourself once a week right after weighing in.
There are too many variables in your day to day life that could give you "bad" weigh-ins when you do it daily. For instance, your choice of foods, if that day prior you ate something that was higher in salt content, you will retain water, if you are starting to retain water from your period, you will weigh-in heavier.
Now we will discuss why we feel it is important to measure yourself each week. We already chatted about retaining water, or plateauing. Just because you may not see a big loss on the scale does not mean you did not lose weight. Remember, muscle burns the fat surrounding it to grow, but takes up much less space on your body. What does that mean? Well, after a week of eating healthy and exercising properly, you may still weight the same as you did last week, but you probably have still lost in other places. Maybe you lost ¼ of an inch on your arms or another ½" on your waist.
If that "bad" weigh-in might have potentially been the last straw and caused you to be so frustrated that you quit your diet and stop pushing forward, that instant gratification on the scale wasn't there, you will find happiness and satisfaction in seeing that you are still slimming down. So as you are starting your journey towards the new you, when you break out that scale, don't forget to reach into the sewing kit, dust off the tape measure and think of them equally as your tools for success.