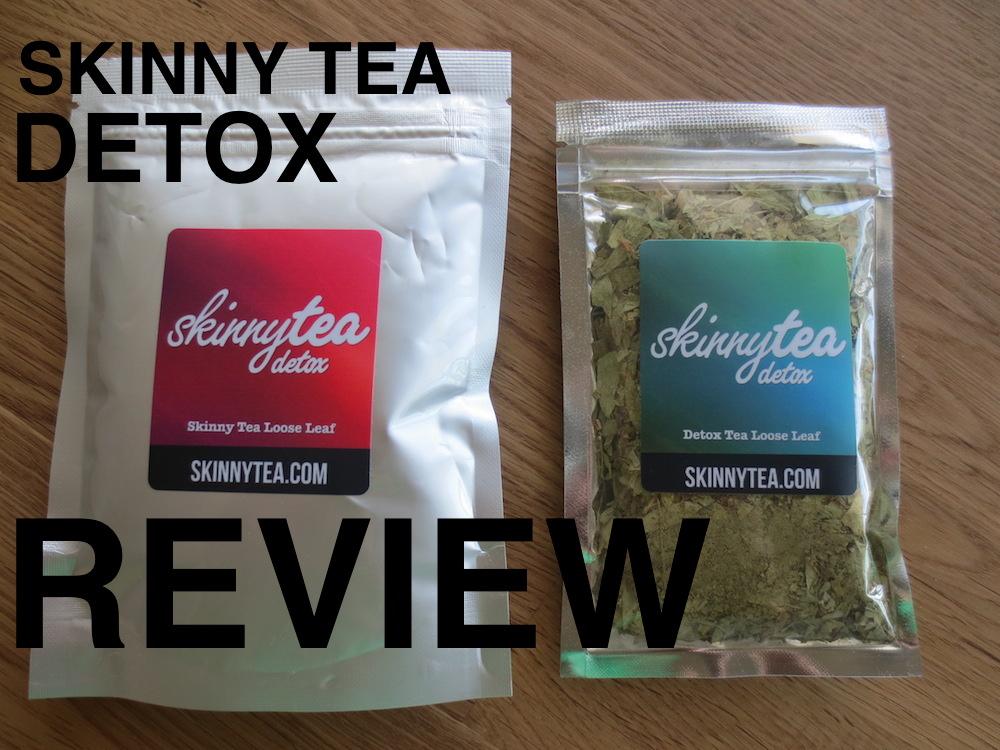 Today we're going to review Skinny Tea Detox's 14 Day Detox. If you've been to our site before you may have seen all our other teatox reviews. If not, feel free to check them our anytime! Here are some of our more popular reviews: 
Although Skinnytea.com doesn't call their tea a "teatox" it's the same concept so we figured why not give them a try and let you know our thoughts! 
Skinny Tea Package: What You Receive
Okay, so we ordered their 14 day tea detox. Here's what they say it's all about: 
"Skinny Tea Detox 14DAY is great with assisting your overall detox & wellness regime. Skinny Tea Detox is the worldwide 100% natural & organic detox tea. Made from a specially selected blend of herbal teas & antioxidant rich goji berries."
One thing that really stands out is the high quality ingredients they use! Check them out: 
There's a really nice assortment of natural herbs and berries that are super healthy. We'll go into the ingredients in more detail later on and you'll see that they don't grind everything into a powder which is also nice. Anyways, lets move on to packaging.
Like all good teatox brands the product comes shipped in a non-branded envelope. That means it doesn't say DIET YET or anything like that on the outside of the packaging. This is a good and important touch for people who ship things to their office or don't want their whole family or house of roommates to know what they're buying. 
In every package, it contains a card with instructions, a bag of morning tea and a bag of loose evening tea. 
Skinny Tea Shipping
It's important to note that Skinny Tea Detox is based out of Asutralia so if you're shipping to the UK, US or Canada it's going to cost a lot and it's going to take a long time.
Shipping to Australia: 3-7 days, Free
Shipping Everywhere Else: 15-20 days, $10 AUD
For many international customers this is a game changer right here. You really have to be willing to pay and wait for this product. Our shipment arrived in about 3 weeks, so exactly as expected. 
Skinny Tea Morning Detox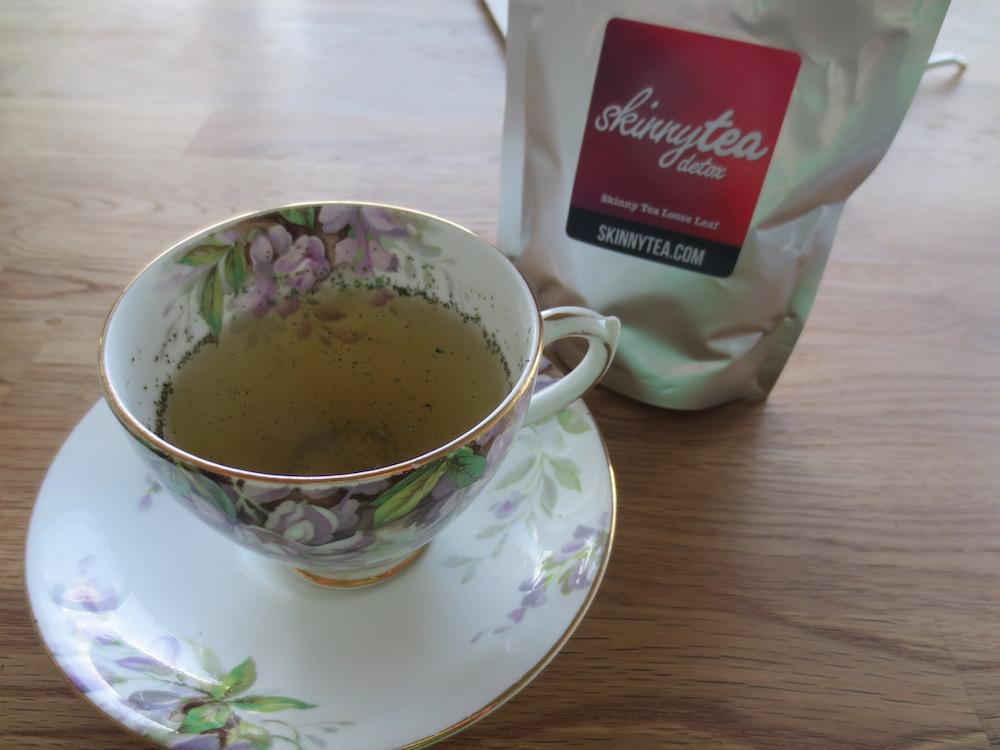 The morning detox tea is delicious! Absolutely one of the best we've tried. And this is because they use such high quality ingredients. Take a look at a close up of the morning tea below and you'll see what I mean: 
It actually has whole goji berries - which is absolutely awesome! You can also see big strands of lemon grass which adds a really nice flavour. Now the evening tea isn't nearly as tasty... but that's okay and I'll tell you about that right now. 
Skinny Tea Evening Detox
So the herb you're seeing above in Skinny Tea's evening tea is called Senna (learn more about it here). This is the herb that produces the mild laxative effect. The Senna is an ancient plant that has been around for thousands of years and is often used in detox products, including all the majors we've discussed before. In short - doesn't taste good but it's a colon cleanse so it WORKS and it's not supposed to taste delicious. 
The evening tea is loose leaf so you need a strainer and it does everything it's supposed to do. 
Skinny Tea Detox Review Conclusion
Alright so if you live in Australia I'm going to highly recommend this detox tea. They use really high quality ingredients and they ship free and fast anywhere in Australia. 
However, if you live outside of Australia, like the U.K., US, Canada, etc.. then you need to be aware of their shipping cost and time (an extra $10 and 15-20 days), so in that case you should go with Skinny Teatox.