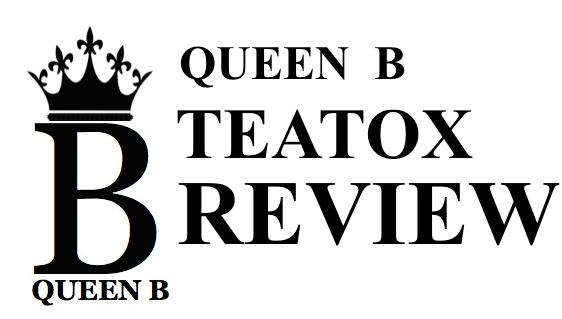 Thinking about buying Queen B Detox Tea? We've put together the most comprehensive review on Queen B available. Read on to learn everything you need to know about this popular teatox. 
Over the past couple of months we've ordered every weight loss tea system available. Already, we have reviewed Tiny Tea, SkinnyMe Tea and Bootea. Check out those reviews to learn all about them. We're going to share our experience and thoughts on Queen B's teatox, which is called B-Tox, because we often get people asking us about which teatox to order if they can't order from us (Skinny Teatox). This is because we don't deliver to certain areas (Australia, New Zealand, Asia, South America...etc...etc..), so we like to suggest other teatox brands to people. So, if you're curious about Queen B and how it stacks up against the other brands, read on. 
Queen B Detox Tea Review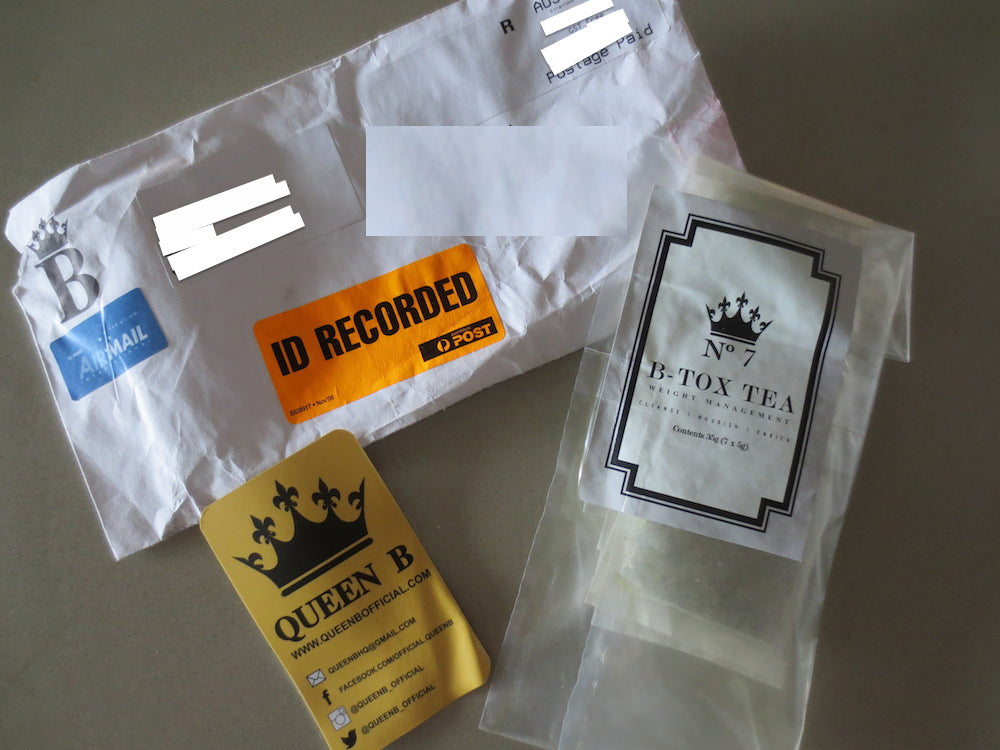 Queen B is based in Melbourne, Australia, according to their website. They gained a ton of popularity last year on Instagram and Facebook (they have hundreds of thousands of followers) but it seems that their Instagram account no longer exists... they have zero photos for some reason. 
Anyway, we ordered one of their most talked-about products, it's called the Queen B B-Tox Tea and is said to "aid weight management," "cleanse," "nourish," and "enrich."
Queen B B-Tox Tea (7 Day)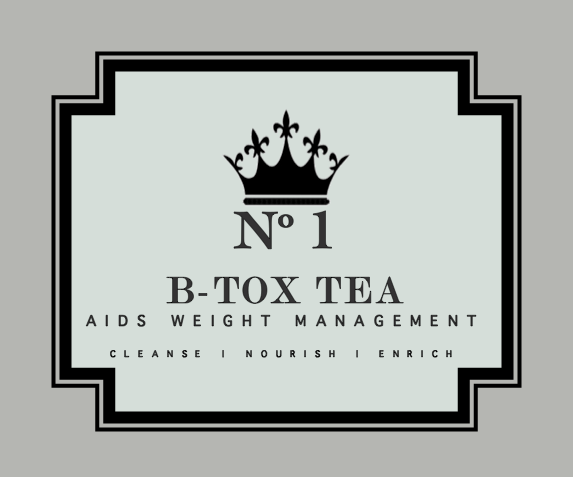 The B-Tox tea comes in three different size options: 
7 Day: $15
14 Day: $26
12 Month: $140
The company claims the tea will do the following: 
Increased metabolic rate
Suppressed appetite
Results in weight loss
Reduced food cravings
Improved quality of sleep
Rejuvenated skin condition
Cleansed and detoxified body
Improved food digestion
Removal of internal toxins
More efficient liver and stomach
Increased energy
We chose the 7 Day Teatox which is $15 + currency exchange + tax + shipping. In the United States or Canada the total charge equals roughly $30 (double) the price that's listed on their site. Same goes with their 14 Day Teatox - after all the add-on charges it costs close to double. 
Queen B Delivery & Package Contents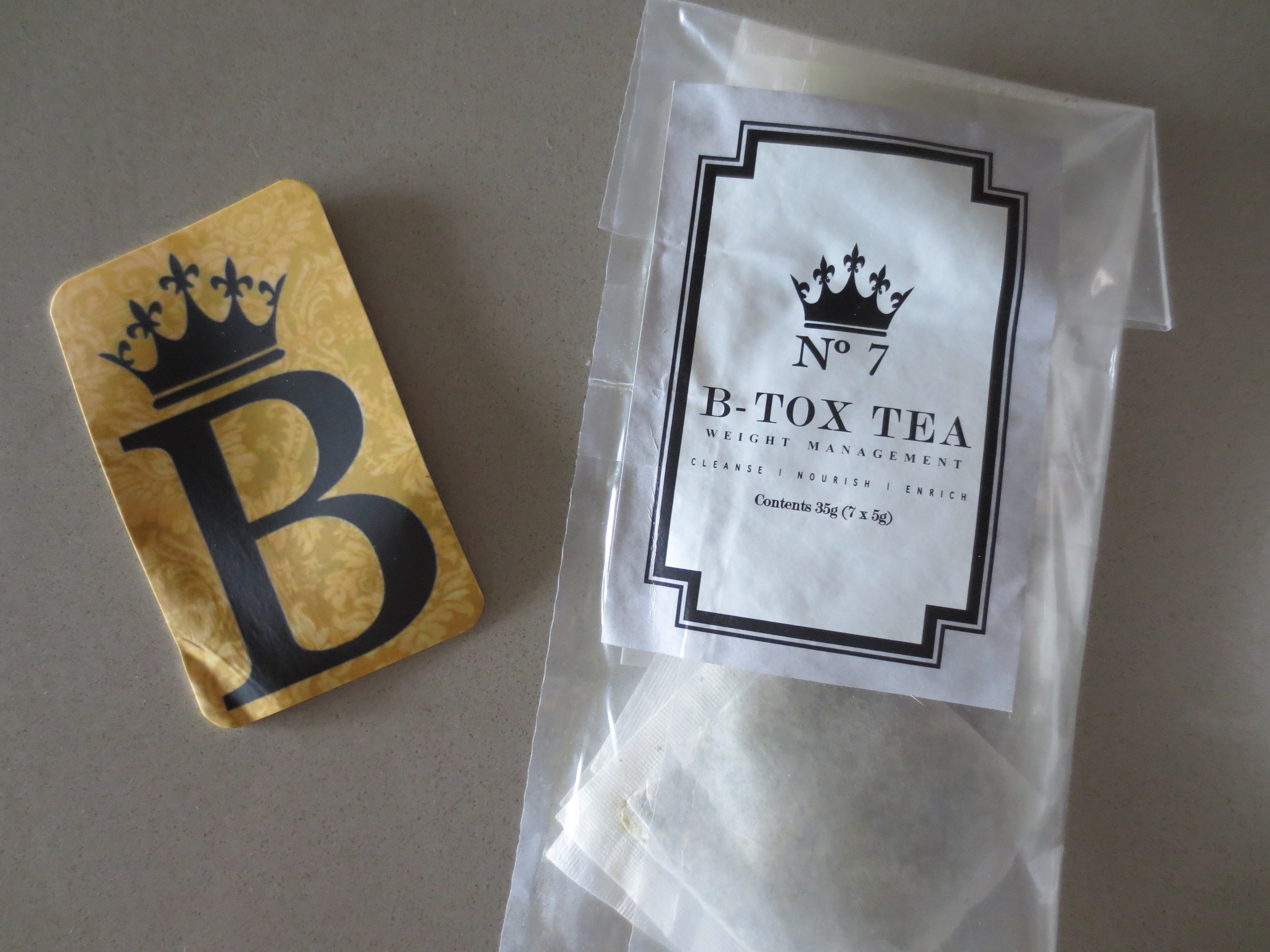 We ordered Queen B the same day as two other teatox's and it arrived MUCH longer after receiving the others. Shipping really did take a long time, especially given the cost of shipping. I would imagine this is because it's shipped from Australia as opposed to somewhere in North America. 
Anyways, it reached us eventually but what arrived in the mailbox was pretty disappointing. It's literally just a small plain envelope. Nothing else. Just a typical 8.5 x 10 (regular paper) sized envelope. You can see a picture of the envelope a couple of photos above. Inside the envelope is wrinkled up tiny business card and a small sized bag of tea bags. In terms of design and care of product, Queen B is definitely the worst compared to every other teatox we have tried. The whole thing looks pretty cheap and will likely disappoint many customers. $30 for 7 tea bags in a crappy envelope isn't exactly a positive surprise. Having said that... nobody buys a weight loss tea for the pretty designed package so DOES THIS PRODUCT WORK?! Let's review the important part. 
Queen B Teatox Review: Results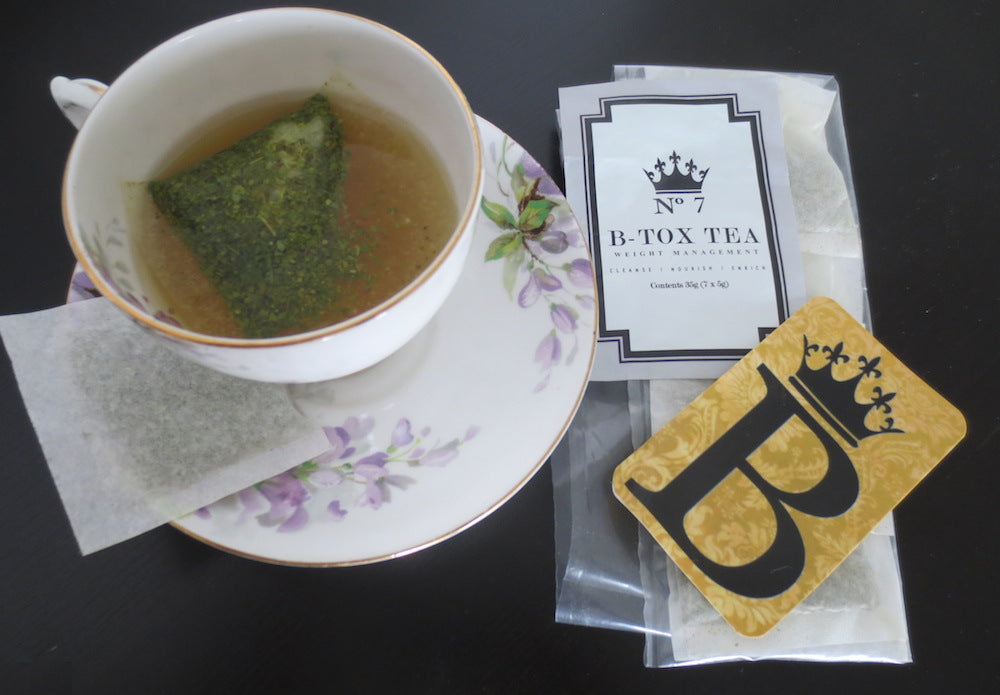 As we outlined above the most important thing is does Queen B B-Tox work? The short answer is, yes it likely does. The main ingredient in Queen B is "Cassia Angustifolia" which is the annoying way to describe "Senna Leaves." Senna is a mild laxative that's used in most teatox's around the world. All the popular teatox's use senna: Skinny Teatox, SkinnyMe Tea, Tiny Tea, Bootea, and more. 
Here's a full list of Queen B B-Tox ingredients: 
"Cassia angustifolia dry leaf, crataegus pinnatifida fruit, alisma orientale tuber, plantago asiatica seed, nelumbium speciosum leaf, Hordeum vulgare fruit*, citrus aurantifolia fruit and cassia tora seed."

The tea tastes good but not great. I mean, taste doesn't really matter here and no colon cleansing tea we have tried tastes amazing. We added some honey, lemon and mint which really improved the flavour.
Now UNLIKE the teatox's we mention above, Queen B ONLY contains the colon cleansing tea bags and doesn't include a morning or afternoon tea. So the teatox is pretty simple... just have a cup of their tea every other evening. That's it. Other teatox brands give you a bag of morning tea that has special herbs to give you energy, increase metabolism and aid in the entire weight loss strategy, so if that's an important part of a teatox for you, you should know Queen B doesn't come with that. 
Queen B Conclusion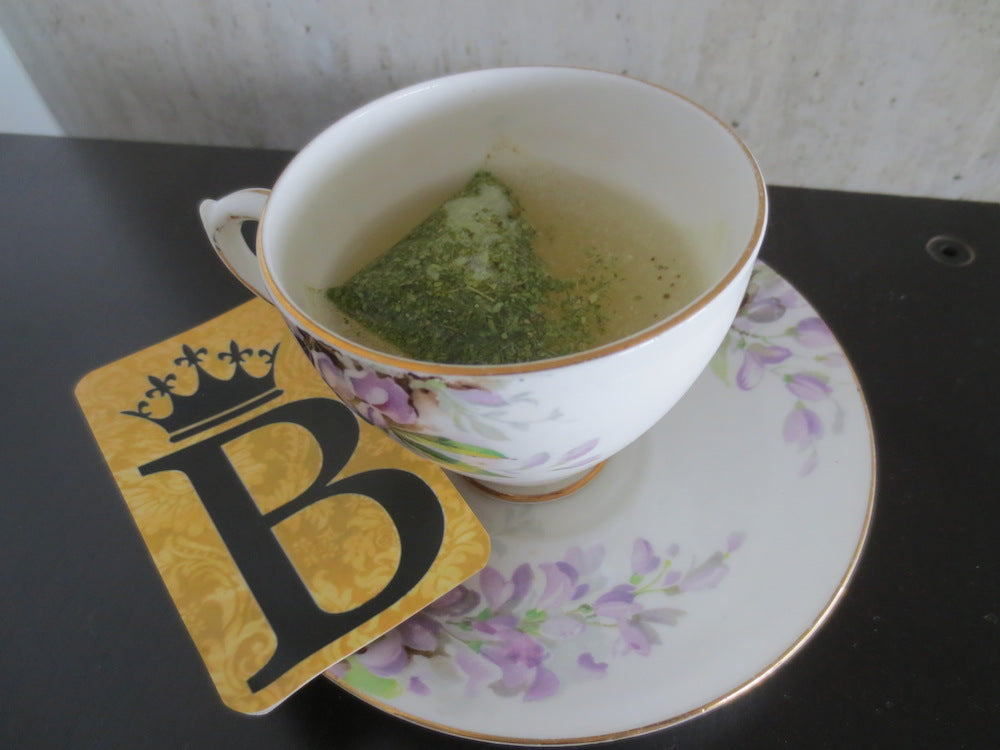 All-in-all Queen B's B-Tox detox tea is an okay product, however there are some pro's and con's that everyone should be aware of: 
PRO
If you live in Australia or New Zealand shipping is very fast & you have a low-price option ($15).

If you JUST want a colon-cleansing tea that's all you get here (no morning tea).
CON
If you live in North America this is an expensive product. $15 listed price actually turns to $30 after tax, shipping, currency.
Shipping takes a long time (expect about 1 month).
Poor packaging. Very bare bones. 
Conclusion: If you're in Australia (where Queen B is headquartered) this could be a good weight loss detox tea for you. We suggest you also consider SkinnyMe Tea, Bootea or Tiny Tea as they all ship to Australia and are fairly comparable. 
IF YOU LIVE IN THE UNITED STATES, THE UNITED KINGDOM or CANADA, we recommend Skinny Teatox - North Americas #1 teatox.