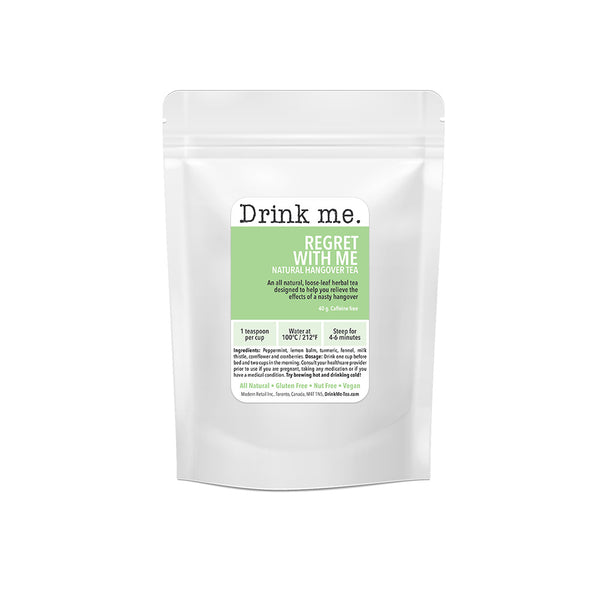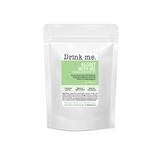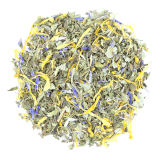 Drink Me Tea: Hangover Tea
Regret With Me. All natural, gluten free, nut free and vegan.

We are excited to offer our customers a special discount on

Drink Me Tea's

premium blends of loose-leaf hangover tea. This unique loose-leaf blend includes the following premium, all natural ingredients picked and blended to help combat the side effects of a crazy night out (or in):

Peppermint (mentha piperita)
Lemon Balm (melissa officinalis)
Turmeric (curcuma longa)
Fennel (foeniculum vulgare)
Milk Thistle (silybum marianum)
Cornflower (centaurea cyanus)
Cranberries (oxycoccus)

Each bag contains 40 grams of premium, looseleaf tea. Caffeine free.

Disclaimer

Consult your healthcare provider prior to use if you are pregnant, taking any medication or if you have a medical condition and prior to longterm use.