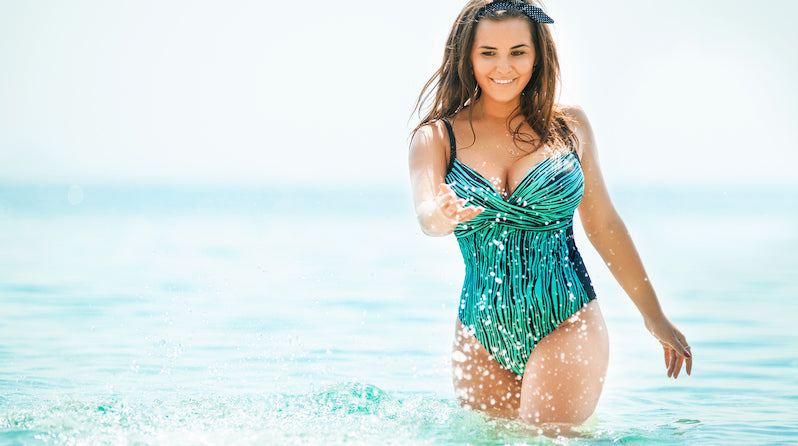 From the ketogenic diet to paleo to intermittent fasting, it's no wonder you don't know what advice to listen to when it comes to losing weight and understanding food choices.
Read about these three commonly misunderstood areas of food and fitness as it relates to weight loss and use them to help you in crafting your own path to weight loss success.
Keto is the Best Solution
The truth is, keto may not be the best solution for you. The internet, Instagram and other social media channels are littered with the success stories of those who have adopted the ketogenic diet. Many of them talk about how energized they feel whilst losing weight, and never having severe cravings or wanting to over-indulge. What you don't hear however, is the stories from those who adopt the keto diet who do not have these results. Like any diet, the keto diet isn't for everyone, and everybody's body responds differently. This means that your body may not show the same benefits that others speak of, and instead leave you feeling fatigued, irritable, and lacking energy for initiating and executing daily activities.
Low Carb or Bust
Similar to keto, low carb may not be the answer for everyone either. While ketogenic diets encourage a high fat intake and limited carbohydrate intake, a low carb diets can be governed by high protein as well. Carbohydrates are the most accessible source of fuel for the body when consumed through food, and in times of quick energy requirements, this is what your body can most quickly use to generate energy. Many people however, have chosen to reduce carbohydrate intake, looking to lose weight, increase energy or reduce brain fog. And similar again to keto, this may or may not be the right answer for you. For example, endurance athletes do not always do well on low carbohydrate diets, as their body burns through fuel quickly. Trying these diets, with the recognition that if they don't work out, it's okay, is the best place to start.
Its all About Exercise
The myths above are food and diet related. When it comes to weight loss, most people recognize that there are two parts to the equation: food and diet, as well as exercise and fitness. Simply increasing exercise and trying to burn more calories however, will not yield weight loss alone. Together the dietary choices, as well as the exercise selection work together to aid in weight loss and improved health. Relying solely on one or the other is not the optimal way to success. more than that, it is important to be realistic about the number of calories exercise burns. Many people overestimate what they burn off, in turn, not successfully losing weight as there is an imbalance between calories burnt and calories consumed. 
While there are lots of myths surrounding diet, exercise and weight loss, the most important thing is to recognize that it is different for everyone and that the only way to reach your goals is to find what works for you. Listen to your body
By: Laura Peill, RHN, BScH