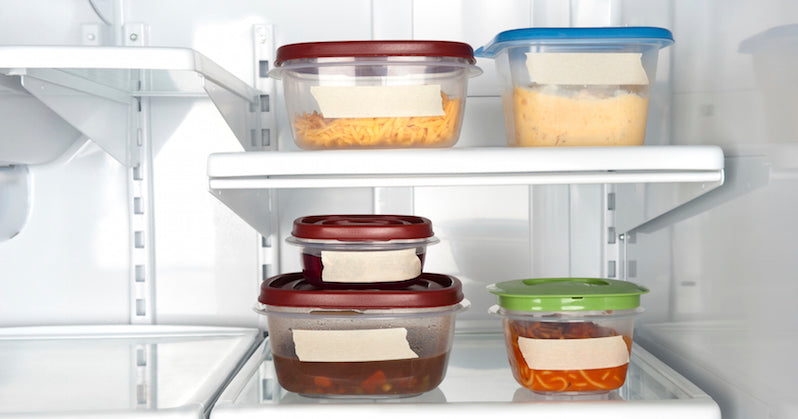 By: Laura Peill – (Check out her blog Chronicles of Passion & Facebook)
One of the biggest reasons you are probably struggling to eat healthy is you don't have enough time or energy.
There's not enough time to come home after work and cook dinner, or it's faster to stop somewhere along the way. You get up in the morning and are rushed to get out the door, so it's faster to buy a muffin at the coffee shop than put together a smoothie at home.
Yes it's true, we are all busy, but don't let time be an excuse that gets in the way of you being at your best and properly fuelling your body - it's not that you don't have the time, it's that you need to make the time. And one of the best ways to do that is to meal prep.
Here are some tips and ideas to help you in your meal prep: 
1. Figure out your meal prep needs - Based on your lifestyle, how busy you are, how much you work etc., figure out what your meal prep needs are. Maybe it means that you cut up a bunch of veggies for the week to cook for your dinner and to take raw veggies with you for a snack at work. Maybe it means you make a few big batch meals on the weekends like soup and chili and freeze them. Or maybe it means preparing your breakfast smoothie in the blender bowl the night before so that in the morning, all you have to do is turn it on. Whatever the case, decide which meals you are most likely to make unhealthy choices and start with prepping for these first.
2. Make a plan – Decide how you are going to tackle your situation and come up with a method that you can stick to and do consistently. Maybe you just want to cut up some fruit and veggies for your lunch for the week. Maybe you want to cook a big batch of quinoa and some legumes. Maybe you actually want to make each meal ahead of time so that all you have to do is preheat it for lunch and dinner. Figure out which one works for you and come up with a plan. Furthermore, consider the quantity you will need to make based on how many people, how many meals etc.
3. Set a time and make it happen - If you know you hate to cook on the weekends, don't set this as the time when you are planning to do all your cooking. Instead, maybe do it on a weeknight. If there are certain days that you are your busiest, or certain times when you tend to be less likely to eat healthy foods, take these things into consideration. Your meal prep time may be the same time every week or you may have to choose a new time every week, but commit to it and set your week up right!
4. Don't forget about snacks! - Energy bites, muffins, and protein bars all make delicious, healthy snacks that are satisfying and fill you up. If you don't have time on the weekend or during the week to make entire meals, make one snack. A batch of muffins only takes 10-15 minutes to make the batter and then 20-25 to cook, so the total hands on time is very minimal. Plus it will be worth it the next day when you're super hungry and wishing for a healthy snack! 
5. Don't forget about breakfast – There are lots of breakfast options that you can make the night before and just walk out the door with the next day. Things like overnight oats, this Caramel Apple Buckwheat bake or smoothies - you can put all the ingredients for your smoothie in the blender the night before and then the next day just whiz it around. All of these options offer protein and carbohydrates to keep you full and give you a great source of morning energy.