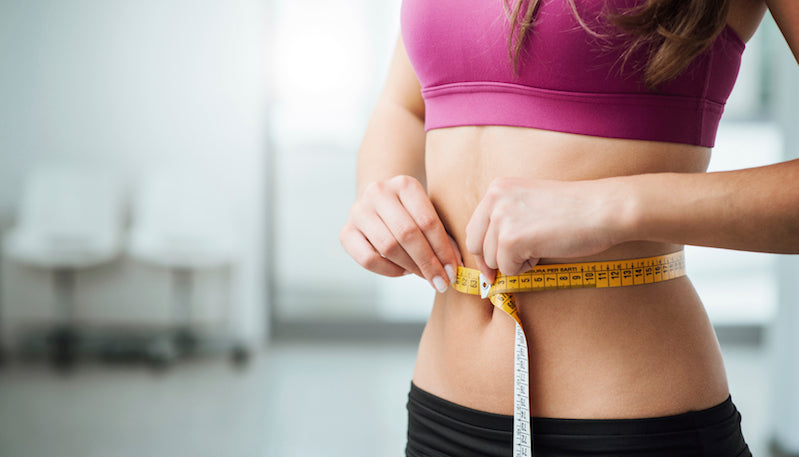 You may think that going on a diet involves depriving yourself of foods, or being constantly hungry. While you will need to cut back on some foods and eat them in moderation, it doesn't mean you have to be hungry all the time. Instead, choose from these seven healthy foods which fill you up while offering a great boost of macronutrients, vitamins and minerals.
Flax meal
Whether you add this to your oats, sprinkle into your smoothie, or stir into your cereal, ground flax is still the same great super food that it was touted as a few years ago when it was all the rage. It's a source of Omega 3, an essential fatty acid good for digestion and fighting inflammation, it's high in fiber and also provides protein. Just two tablespoons a day is all that you need to help fill you up and give you a great nutritional boost.
Apple
It seems simple, but a large apple with the skin on is a great option for a healthy, filling snack. The skin of the apple increases its fiber content, which means the food moves slower through your digestive system and keeps you feeling fuller for longer. It also ensures you have 1 or more of your servings of fruit for the day. Enjoy the apple with a tablespoon of almond butter and you will have a source of protein, healthy fats, healthy carbs and fiber all in one!
Lentils
Packed with protein and fiber, these legumes are a great addition to your breakfast, lunch or dinner to make you feel full. They are a key ingredient in many vegan diets because of their high content of protein and because they are so versatile. You can turn them into burgers, "meat"balls, puree them in your soup, or even make them into lentil chocolate pudding with the addition of some sweet potato, cacao and chocolate protein powder.
Hummus
This one may be one of your favourites already, and you didn't' even realize how good it was for you! Made of chickpeas, hummus is a source of fiber and a great source of protein, and is a slow digesting carbohydrate. All of these things equate to it filling you up and leaving you satisfied after your meal and less likely to eat again shortly after. Enjoy it wish some raw veggies or whole grain pita, and drizzled with a bit of hemp oil, and you will have a well rounded snack or lunch that will meet many nutritional requirements for the day!
Oatmeal
There's a reason they say oatmeal "sticks to your ribs." As a whole grain, it's a great source of insoluble fiber, which moves slowly through your digestive tract, leaving you feeling fuller for longer. It also aids in digestion and helps lower cholesterol. Opt for steel cut oats when possible, and in general choose the least processed version (i.e. large flake oats over quick cooking oats).
Avocado
The key with avocado http://skinny-teatox.com/blogs/skinny-teatox/123622279-healthy-fat-101-what-you-need-to-know-about-fat-and-weight-loss is that it combines both protein and fat together in one, an important factor in satiety and preventing weight gain. You can make it an even better choice by eating it with a whole grain carbohydrate such as sprouted wheat crackers or on sprouted grain toast. The combination of the carbohydrate, protein and fat, all from healthy, whole sources will give you a healthy boost, improve your concentration and leave you full and satisfied.
Berries
A source of fiber and lower in sugar than typical fruits like banana and oranges, berries are a great solution to your mid day hunger without going over your calorie count. They are a slower digesting carbohydrate than other fruit options, and when combined with some whole grain gluten free crackers, or a tablespoon of almond butter will fill you up without spiking your blood sugar.
By: Laura Peill – (Check out her blog Chronicles of Passion & Facebook)