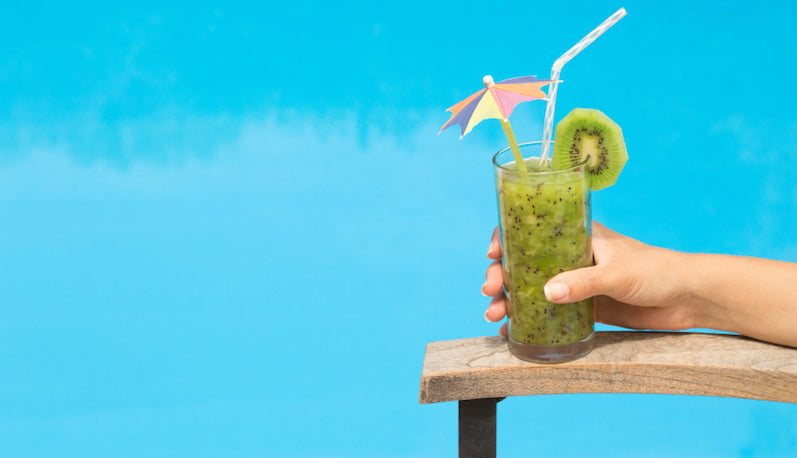 It's summer, which means fruity cocktails are a must. What aren't needed are those extra calories, and high amounts of sugar! 
However, don't feel the need to swear off any and all cocktails this summer because there are options. Let's take a look at some healthier options for your traditional summer drinks.
Molly Morgan, author of The Skinny Rules, makes the suggestion to switch the sugary syrups for fresh fruits to get that sweet feeling in your cocktails. Mojitos in general aren't that high in calories, but once you begin adding the syrups, that's when the calories go up. The 'Skinny Strawberry Mojito' is only 80 calories per serving, so try this drink out for a quilt free time!
Slash those calories in half with this amazing recipe from 'All Recipes.' Like the recipe states, switch the liqueur out for the natural flavoring from the zest that will be added. Pair this with a nice salad, or a spicy dinner to get a mouth full of rich flavors.
Only about 160 calories per serving, this classic martini is perfect for any night spent at home with friends and family. If you're searcher for a sweeter taste, try adding a different splash of a wine you like. 
This is actually probably one of the best inventions ever. Go Cocktails! Sugar Free Margarita Cocktail Mix is not only sugar free (clearly), but also gluten free and only 5 calories! All that needs to be done to make the drink is mixing the margarita mix with water and your favorite tequila! It's simple, quick and a quilt free good time.
Sweet, sour, and less than 100 calories per serving! This drink is perfect for any hot summer day at the pool or with friends. The only down part about the sangria recipe is that it does take awhile, but that'll be the case with most sangrias. 
This delicate drink posted by 'Skinny Kitchen' is the perfect afternoon drink for a girl's day in. Coming in at 152 calories, this drink can also be kid friendly with replacing the champagne with 7-Up!