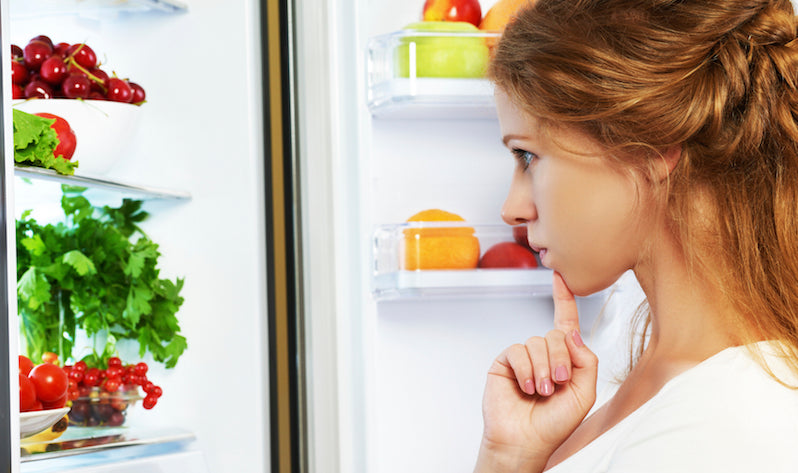 You know breakfast is the most important meal of the day, but sometimes when things are rushed and busy in the morning, it's hard to make anything at all, let alone something that is healthy and will fill you up for the morning.
If you're looking to give your breakfast routine a bit of an overhaul, here are 7 breakfast ideas that will make sure you get a healthy, filling meal:
1. Chia Pudding
This is the one that you see all over Instagram and Facebook and every other Buzzfeed article that always seem to be in the most delicious flavours. Like pumpkin pie and coconut cream, and pistachio lemon. And the best part? It's high in protein, a great source of healthy fats, and keeps you filled up due to the fact that those little seeds expand! Big time. 
2. Overnight Oats
You knew I couldn't leave the infamous overnight oats off the list. This one is great for days when you know you need breakfast quick in the morning. You can prep it the night before (hence the overnight part), either in a jar to have on the go, or just in a pot so you can heat it up, or you can make it in a jar the morning of and just take it with you to work and it will be damn tasty around 9 or 10 o'clock when you're hungry!
3. Smoothie Bowl
My personal favourite, I'm all about the green smoothie bowls, or drinkable green smoothies. I tend to prefer the bowls when I do not need something on the go, because I love loading them with lots of healthy toppings, like chia seeds, coconut, some cacao nibs and ground flaxseed. If you need your breakfast to take on the road though, a smoothie is a great way to have a quick and healthy option that you can load up with lots of nutrients. Regardless of which one you are making, be sure to add a source of protein, and try to mix in one or two veggies with all your fruit to reduce the overall sugar content.
4. Quinoa Porridge
Mix things up from typical oat porridge and play around with other grains. Quinoa is a great option since it is a source of complete protein, but you can also try buckwheat, amaranth, or even the latest craze of zucchini oats ("Zoats") for a low carb option!
5. Protein Pancakes
I love mixing things up on the weekends and making pancakes or waffles! My favourite is a high protein variety made from gluten free flours, zucchini, banana and protein powder. The result is fluffy pancakes that fill you up and still provide a serving of fruits and veggies. Make an extra big batch so that you can pop them in the toaster to reheat during the week and have a quick and satisfying breakfast.
6. Breakfast Muffins/Bars
Sometimes, when you get up late, or your workout runs late, or the dog pees on the floor just as you are leaving the house, there is only time to grab something already made, no prep required. This is when healthy muffins, bars and breakfast cakes are great to have on hand. If you make them with whole grain flours and a source of protein, when consumed with some fruit, they'll actually keep you filled up and satisfied for the first few hours of your morning. Just be sure to stay away from sugary sweet versions of baked goods like the muffins at your coffee shop or the "granola" bar in the vending machine.
7. Granola or Other Cereal
If you're more of the traditional cereal type, preferring to pour some milk on top rather than cook it in like in oats, there are lots of healthy, high protein breakfast cereals available. There are also an abundance of not so good options so be sure to choose wisely. Keep the following in mind: the cereal should have minimal to no sugar, be high in fiber and contain protein, and should be made with whole grains only. If you're having trouble finding some, experiment with making your own!
By: Laura Peill – (Check out her blog Chronicles of Passion & Facebook)