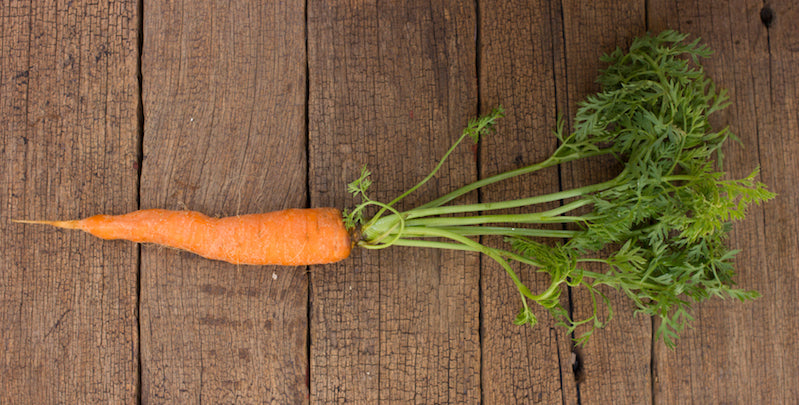 If you are trying to lose weight, by now you have probably realized that one of your best friends is meal prep. If you've got it all figured out and do it regularly, congratulations – I'm sure you're seeing the benefits and feeling great about your success and dedication. If not, and you're still struggling to get on board, here are 10 things that will make it easy and set you up for success:
Buy a lot of containers
There's nothing to put a damper on meal prep like not having enough containers to put it all in. Go to the dollar store and stock up on containers of all different sizes and reserve them exclusively for meal prep. Put them in a place where you know where they are (including the covers), and then reuse them each week.
Wash your veggies/fruit on grocery day
When you get home from the grocery store with all your fresh fruit and veggies, fill the sink up with water and a tablespoon of apple cider vinegar. Dump all your produce in the sink and let if soak while you finish putting away the rest of your groceries. When you're finished, dry the produce with a tea towel and then put it away in the fridge. On meal prep day you can get right into the chopping and not have to wash it all first!
Make it a team effort
You don't have to prep your meals alone! Whether you enlist someone from your family to help you out once a week, or whether you do a potluck style meal prep once a month, it's better when you're in it together. If you want to try the potluck option, pick an afternoon or evening and get a few people together. Everyone makes 10-12 liters of soup or another pre-arranged dish and you get together and exchange!
Set aside the time
Treat your meal prep time just like you would an appointment for work or a social get together with your friends – pencil in the time and be there. Setting up meal prep as a non-negotiable event will help reinforce the importance of it, and not let it be something you can just slough off or push aside when something else comes up. Repeat this every week and eventually it will be just part of your weekly routine.
Get a slow cooker
If you want to take meal prep to the next level, invest in a slow cooker. Having a slow cooker means that you can do the prep for your meals on the weekend (like cutting up the veggies, marinading the meat etc.), and then have the food cook all day while you're at work, coming home to a healthy dinner that is all ready to go. Simply put the ingredients in the slow cooker in the morning, press start and let it go! Better yet, buy one that is big enough to hold leftovers and you'll be all set for lunch the next day as well!
Portion for leftovers
Part of the beauty of meal prepping is that cooking one meal leaves you enough for a few leftovers. Remember this when you are doing the prep work and cutting everything up. Be sure to cut up enough food to have not only dinner, but the next day or two for lunch as well. It may seem like more work at the time, but how great will it be to prep once and have three meals out of it!
Mix it up
One of the reasons many people fall off track with meal prep is because they feel like they are making (and eating), the same thing week after week. But that definitely doesn't have to be what happens, it just requires you to do a bit of extra work to find a repertoire of recipes that you can pull from to mix things up every week. If you are the online type, I recommend making a Pinterest recipe board and pinning lots of recipes to it that are meal prep friendly, or else setting up a bookmark folder on your computer's web browser. If you prefer the cookbook option, take a few hours, and go through your cookbooks, placing a post it on the ones you like with the name of the recipe visible on the post it. Then, whenever you are ready to choose your week's worth of meals, just go to your respective repertoire and quickly scan which ones you feel like making!
By: Laura Peill – (Check out her blog Chronicles of Passion & Facebook)