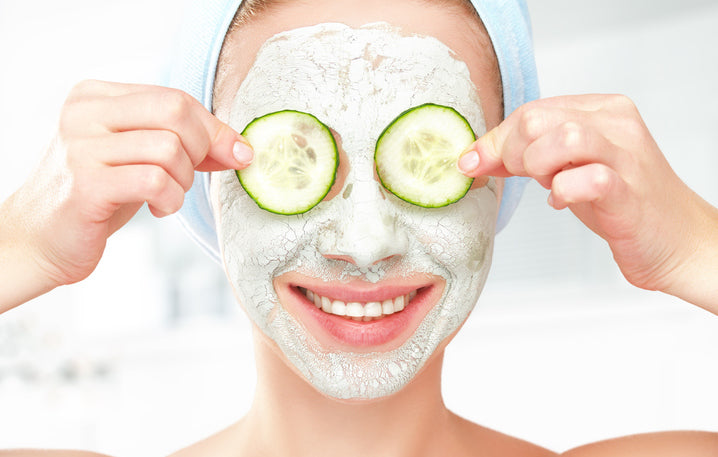 Finding new life hacks is always an amazing feeling. What makes it even better is when they correlate to beauty!
Below are ten fantastic beauty hacks that can be done to make life simpler, and to allow us to leave our houses with confidence:
1. Dry Shampoo for Greasy Hair
If it hasn't already become your best friend, please do yourselves a favor and introduce yourself to dry shampoo. Washing our hair everyday can actually be harmful, so if you do skip a day and find yourself greasy, use the best alternative – dry shampoo!
Not sure where to start, or which brand to buy? Allure has a great article with 10 different options all under $20! If you still can't afford dry shampoo, or feel it doesn't work, there is another alternative – baby powder. Livestrong has a very good article how its ingredients and how to use it rid greasy hair.
2. Bad Hair Day? Wear a Hat
No time for dry shampoo or the baby powder method? Don't stress it, because there are more options to hide the grease. Like wearing a hat, or using a fashionable headscarf – all options that work very well for the situation, and the weather! Need some assistance on how to match a hat to your face shape, or a how to wear a headscarf? There are two articles from Allure that can do that – just click here for the hats, and here for the scarves.
3. Keep Razors in Oil
A beauty hack that I didn't even know about until recently, this trick will help keep rust from taking over your razors and causing you to get rid of them earlier. The trick is to either soak your razor in olive oil, or baby oil, thus removing any rust that may be on there. Another way to do is by using an unused toothbrush dipped in oils to scrub off of the razor. It's a hack that'll make those razors last.
4. Keep Makeup Wipes By Your Bed
If you know you're going out for the evening and you're not sure if you'll be able to get your makeup off before bed, fear not because there is an option. It's super simple, all you have to do is leave your pack of makeup wipes by your bed! That way, when you do come home and lay in bed, you'll see them and remember to take off your makeup.
5. Look Tired? Use White Liners
Speaking of going out for the night… If you wake up the next day looking not so bright and beautiful, once again fear not, because there is a simple trick to look awake. If you have any white liners or nude liners lying around, grab them and apply to your waterline on your lower lid. This will make your eyes pop, and leave you looking awake and ready for the day.
6. Add Primer to Your Shadow
Wish your eye shadow had more of a pop to it? Try adding a primer before you apply to make it last longer and brighter. If you don't have a primer, don't worry because laying a base coat of white eyeshadow down will also help make colors pop more, giving you that perfect smoky eye.
7. Use Tricks to Get The Dream Winged Liner
Every girl wants the dream-winged liner, and it usually ends up very bad (at least for me it does). However, there are tips and tricks to get around it – for example, the card trick, the tape trick, and using a tissue to help mark off the areas where the eyeliner needs to go. Here's a great video, from Stephanie Lange, with some more tips on how to get the perfect winged eyeliner.
8. Use Lipstick for Blush & Other Substitutions
Knowing that you can use your makeup in many more ways than what it's actually intended for, is the best beauty hack ever. If you run out of eyeliner, just apply your lining brush to your mascara brush. If you're out of blush, try using a soft lipstick color and blend in until it's to your perfection. You can use eyeshadow as highlighters, and as blush too. Know what your makeup can do and it'll save you money and time.
9. Put Hairspray on Bobby Pins
If you're wanting to experiment with updos and other inventive ponytails, but are afraid that using a bobby pin won't keep it, one of the best hacks to do is to spray the bobby pin with hairspray before putting it into your hair. Let it dry before you use it to hold your hair, and it'll help keep the bobby pins in longer and better.
10. Apply Hairspray With a Tooth Brush
Another way that hairspray is the lifesaver is when it helps tame those flyaway hairs we get when we do particular hairstyles. One of the best hacks to get around those without fully spraying the can to your hair is to apply it to an unused toothbrush and brushing the hairs back with that. It'll keep your hair from having copious amounts of hairspray in it, and make your hair fabulous.