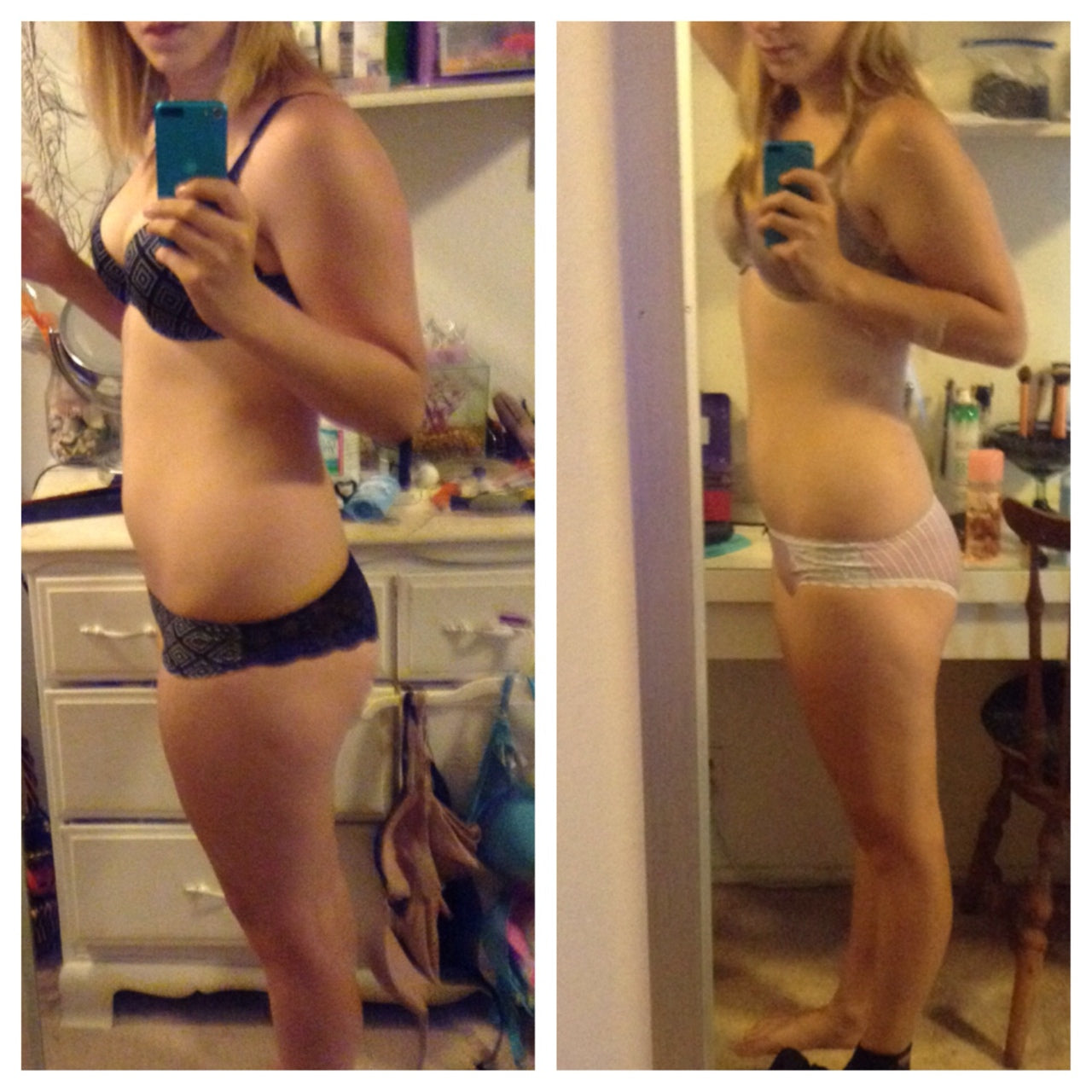 "A few weeks ago I received a 14 day teatox courtesy of skinny teatox. I have been learning to make healthy choices and needed an extra push because I am now home more often, due to school being out for summer.
The morning tea was the easy part for me, as long as I woke up before the blistering heat rolled in (hot tea plus hot weather does not equal a happy girl). But sleeping in wasn't needed due to the energy boost I got from the tea, I often found myself taking my dog for a run the days I wasn't required to work out with my cheer squad. My appetite was suppressed the first week of the teatox, so much in the first few days I was needing to remind myself to eat until about 8 hours after I had the tea.
The night tea was a little harder. I found the taste a bit offensive, but it was nothing a bit of natural honey could fix. the laxative effect that takes place the morning after wasn't too invasive to my schedule, but I found some days it didn't take place until I was working out (which is not an appropriate time to have to "go") but odds are, it was user error because I didn't steep the tea long enough.
My result was amazing, I feel cleansed, more energetic, and I will definitely be using this teatox again. Here are my results, I do have to say my "permanent muffin top" has gone down a lot (stupid me for not doing a front picture). Please, if you have any questions you would like to ask, don't hesitate, I will give my complete and honest opinion. Special thanks to skinny teatox for giving me this opportunity free of charge, and also to my followers who got me there." By: Christine Foster - you can read her full review on her blog here. 
Testimonials, reviews and images found at Skinny-Teatox.com and/or from Skinny Teatox are unverified results that have been forwarded to us by users of our products; may not reflect the typical user experience; may not apply to the average person; and are not intended to represent or guarantee that anyone will achieve the same or similar results. You should always perform your own research and not take such results at face value. It is possible that even with perfect use of our products, you will not achieve the results described or shown. They are meant to be a showcase of the best results our products have produced, and should not be taken as the results a typical user will get.