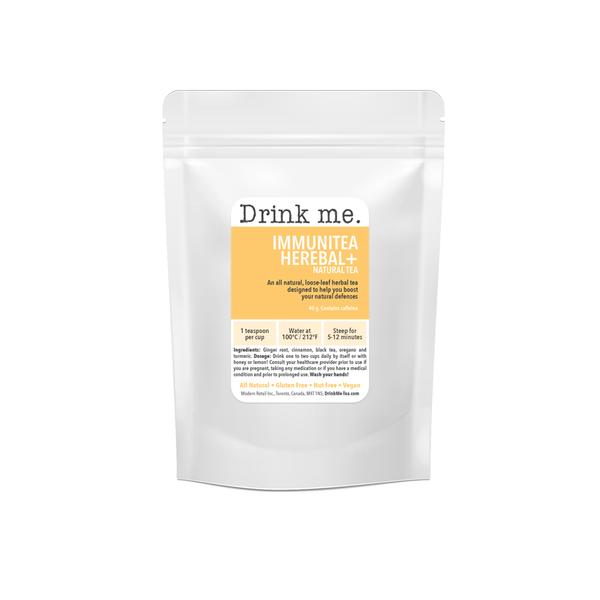 Drink Me Tea: ImmuniTEA
ImmuniTEA. All natural, gluten free, nut free and vegan.

We are excited to offer our customers a special discount on

Drink Me Tea's

premium blends of loose-leaf ImmuniTEA. This unique loose-leaf blend includes the following premium, all natural ingredients:

Ginger Root

 

(

zingiber officinale

)

Cinnamon 

(cinnamomum verum) 

Black Tea (camellia sinensis)
Oregano (origanum vulgare)

Turmeric

 (curcuma longa)

Each bag contains 40 grams of premium, looseleaf tea. Contains caffeine.

Disclaimer

Consult your healthcare provider prior to use if you are pregnant, taking any medication or if you have a medical condition and prior to longterm use.