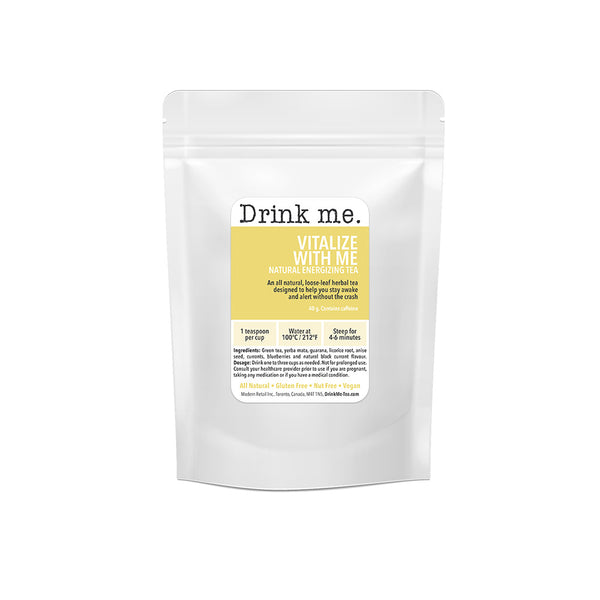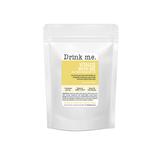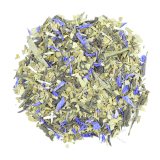 Drink Me Tea: Energy Tea
Vitalize With Me Energy Tea. All natural, gluten free, nut free and vegan.

This unique loose-leaf tea will give you a big boost of consistent energy throughout the day. Stop drinking energy drinks and soda which are loaded with either sugar or artificial sweeteners and all sorts of preservatives, and go 100% natural. This tea includes the following premium, all natural ingredients:

Green Tea

 (camellia sinensis)
Yerba Mata (Ilex paraguariensis) 
Guarana

(

paullinia cupana

) 

Licorice Root (glycyrrhiza glabra) 
Anise Seed

(

pimpinella anisum

) 

Currants

(

ribes

) 

Blueberries (cyanococcus) 
Natural Black Currant Flavour

 

Each bag contains 40 grams of premium, looseleaf tea. Contains natural caffeine.

Disclaimer

Consult your healthcare provider prior to use if you are pregnant, taking any medication or if you have a medical condition and prior to longterm use.