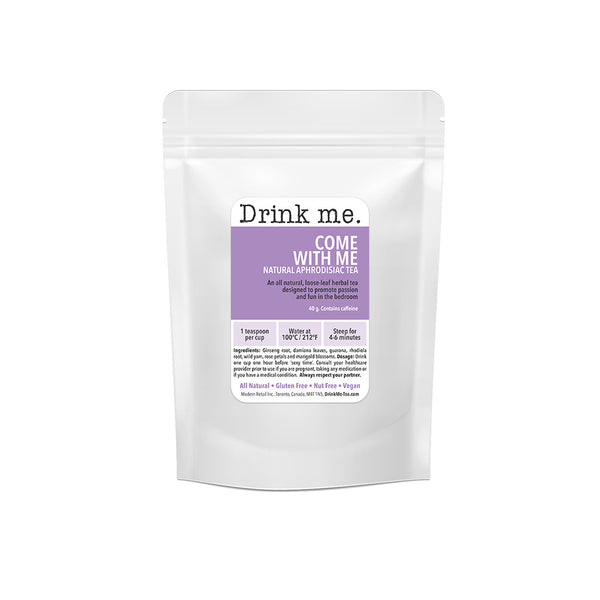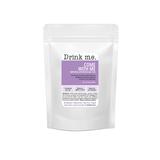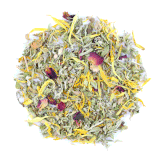 Drink Me Tea: Aphrodisiac Tea
Come With Me. All natural, gluten free, nut free and vegan.

We are excited to offer our customers a special discount on

Drink Me Tea's

premium blends of loose-leaf aphrodisiac tea. 

Ginseng Root

(

panax

)

Damiana Leaves

(

turnera diffusa

) 

Guarana

(

paullinia cupana

) 

Rhodiola Root

(

rhodiola rosea

)

Wild Yam

(

dioscorea villosa

)

Rose Petals (surrexit petalis)
Marigold Blossoms (calendula officinalis) 

Each bag contains 40 grams of premium, loose-leaf tea. Contains caffeine.

Disclaimer

Consult your healthcare provider prior to use if you are pregnant, taking any medication or if you have a medical condition and prior to longterm use.