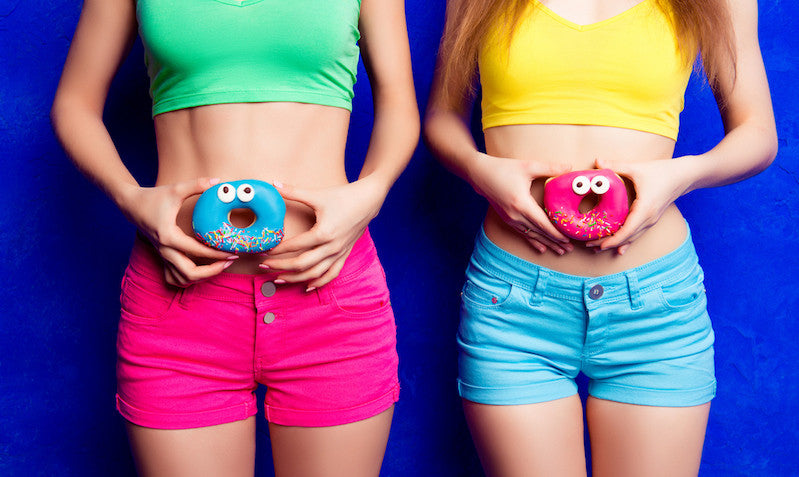 It seems that we hear of a new diet almost every day and that the media is constantly filled with how you should eat, what you should eat, when you should eat, and more than that, what you shouldn't eat. 
If you are confused by all these diets, how they work and what they involve, here's a low down on 5 different ones that you may be wondering about:
FODMAP
Standing for "Fermentable Oligosaccharides Disaccharides Monosaccharides and Polyols," this diet is typically used for individuals who have digestive issues such as gut flora imbalances, fructose malabsorption, or other unexplained digestive distress.  Each of the words in the name is a type of short chain carbohydrates and sugar alcohols, which occur naturally in foods.  While they aren't inherently bad for us, some people struggle to digest them, and they cause digestive disruptions within the gut, such as gas, bloating and nausea.  Eliminating these types of sugars often reduces symptoms and helps improve the root cause.
Macros
If you have friends who say "it doesn't fit my macros," or who are super obsessed with making sure they weigh their food and eat specific amounts, you may be familiar with the concept of macro counting.  Macronutrients are protein, carbohydrates and fat, and each food we eat is composed of a certain percentage or number of grams of each.  Individuals who follow a macronutrient diet are working to meet specific numbers of each macronutrient, and as a result count the macronutrients of each food to help them reach their daily goals.   It typically offers high rates of success to individuals, since no foods are off limits, but can be time consuming due to the meticulous counting and weighing requirements.
Paleo
You have probably heard lots about this diet in the last few years, and have seen more than a few things popping up in the grocery store that are labeled "paleo," or  "paleo friendly."  The premise behind a paleo diet is that it is the caveman diet, going back to the way our ancestors ate and how our bodies were designed to eat.  This means it encourages lots of fruit and vegetables, meat, poultry and fish, nuts and seeds, eggs, herbs and spices. It eliminates grains and grain products (both gluten and gluten free), as well as legumes, dairy, sugar, and of course any processed ingredients and products.  
DASH
The dietary approach for stopping hypertension, this diet is gaining a lot of traction in the United States.  With an increasing aging population, and an increasing number of people being diagnosed with hypertension, doctors are regularly encouraging patients to change their dietary habits to reduce their blood pressure and improve their overall health.  This diet encourages low sodium choices, healthy fats as the main source of fat intake and mostly plant based meals.    
Ketogenic diet
Typically our body uses carbohydrates as their main source of fuel: we consume carbohydrates and they are changed to glucose, which is immediately used by the brain and cells as necessary, or sent to cells to be stored as glycogen.  The ketogenic diet however, encourages the body to burn fat as its main fuel source, making the diet high in fat intake, moderate in protein intake and low in carbohydrates.  While many individuals have success in terms of weight loss with this diet, it is hard to maintain because it goes against the body's inherent survival methods, which involve using carbohydrates as fuel, and can have negative affects on mood and disposition.
By: Laura Peill – (Check out her blog Viand Nutrition & Facebook)