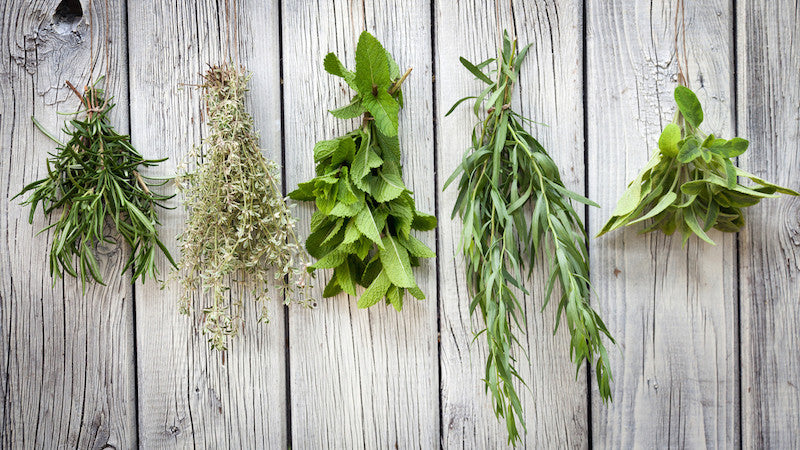 I can't tell you the number of times I have heard people say "but eating healthy is boring and tastes so plain and has no flavor." 
And that in and of itself becomes an excuse why people choose not to eat healthy and instead opt for take out, fast food, or salty boxed, processed alternatives.  Here's the reality: healthy food doesn't taste plain and flavorless, you've just had plain healthy food. 
And now you need to know how to make it taste better!
Here are 8 healthy things to add to your cooking that will boost flavor and nutritional value and that aren't high in salt sugar or fat.
Miso – This Asian inspired fermented soybean paste is a staple in many Asian style dishes and lends incredible depth of flavor.

 

It offers the classic umami flavor to food, giving it a richness and taste that is very satisfying.

 

It does well is sauces and dressings (think miso tahini, miso ginger, miso sesame), but also is great for adding flavor to soups and broths – simply add in a tablespoon while your broth is simmering away!

 

You can typically find it in the Asian section of the grocery store and don't be afraid to play around with different kinds such as chickpea miso, or bulgur miso. 
Mustard – It seems plain and basic, but mustard is actually a great ingredient to use in sauces, dressing and marinades that is low in calories and fat free.

 

Many condiments, such as ketchup, BBQ sauce and other dressings have lots of added sugar and salt.

 

Plain Dijon or yellow mustard however, is just made from mustard seeds, vinegar and water.

 

This means you can add it into your cooking without worrying about the additional calories or any processed additives. Other mustards such as honey mustard have added sugar, salt and processed ingredients, so try to stick to the real thing if you can!
Nutritional Yeast – This popular vegan alternative to cheese is a great way to add complexity and richness to dishes, and is high in protein and Vitamin B12, making it even more desirable for vegans!

 

Used as is, with the addition of a bit of salt, it will indeed add a cheesy like flavor, but in combination with other spices, or in soups and stews, helps add a delicious rich flavor with a hint of saltiness, and can even act as a thickener.

 

And yes, it's this lovely ingredient that is at the root of creamy vegan cheese sauce.

 

If you haven't made it yet, you're missing out, so grab some yeast and get going!
Aminos Sauce – Found in the grocery store near the soy sauce or in the natural food section, liquid Aminos, (sometimes called Bragg's Sauce) is a fermented soy product, which does not have the preservatives, sugar or salt addition of traditional soy sauce.

 

As such it is much healthier for you, and adds a much more authentic flavor to dishes. It works great in stir-fries and Asian sauces, and is perfect to drizzle over sushi in place of regular soy sauce.
Hummus – I bet you thought this popular dip was only for dipping your carrots and spreading on pita.

 

Not true! Hummus adds delicious flavor and a great protein boost to many sauces and dressings, and you can combine it with a bit of water to create a creamy sauce to toss over pasta with some fresh vegetables.

 

Or, simply add a couple of tablespoons to your favourite pasta sauce and it will help thicken it and give it a creamier texture, without adding any cream! Furthermore, blend it with some herbs, whole chickpeas, tahini and sesame seeds, and you can make your own at- home falafel that is healthy and loaded with protein.
Use fresh herbs – Fresh herbs, with their pungent, robust flavours, are what take a plain, boring tomato pasta dish to a mouthwatering dinner delight! Whether you choose rosemary, basil, coriander or mint, you will be impressed with the tasty hit they will add to your food.

 

Basil works well in pasta dishes, while coriander sings in Mexican and spicy foods, and rosemary is great with roast veggies or in stews.

 

For best results, add your fresh herbs at the end of the cooking process so they don't lose their flavor and become a soggy mess before serving: simply toss the chopped fresh herbs in the dish at the end of the cooking, stir for 1-2 minutes and then remove from the heat and serve immediately!
By: Laura Peill – (Check out her blog Viand Nutrition & Facebook)