Teatox Definition
A new term used to describe a "detox tea" system to help individuals lose weight. Most teatox systems come with both a morning tea which increases energy levels and metabolism, and an evening tea which is a colon cleanse. The evening tea is the main part of a 'teatox' and often contains senna leaf, a natural mild laxative, which detoxifies the body. Skinny Teatox is a popular teatox company in the United States and Canada. Others operate out of Australia, New Zealand and the United Kingdom. 
Common Benefits of Teatox
Most teatox systems claim the following results: 
Weight loss
Boosted metabolism
Colon cleanse
Detox
Suppressed appetite
Increased energy levels
What Does a Teatox Look Like?
Skinny Teatox is a two step system which contains a powerful evening detox tea and a loose leaf morning tea. The detox tea looks just like every other tea bag you've seen. Our delicious morning tea looks just like all the other loose leaf tea's you've enjoyed: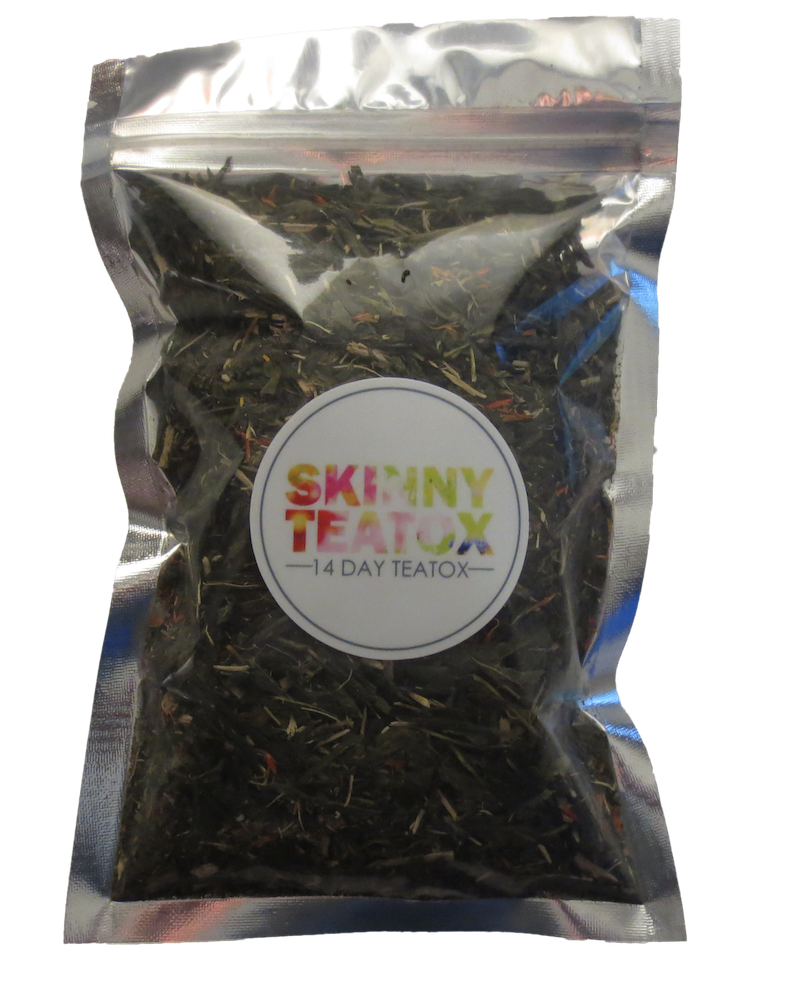 Where to Buy Teatox
Our company, Skinny Teatox, is the most popular in North America. Since we don't ship to Europe, South America or Asia, we recommend you try SkinnyMe Tea, Bootea, or Your Tea.